Niagara Falls of the US West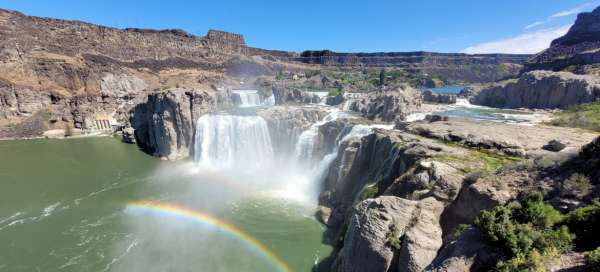 Shoshone Falls are waterfalls on the Snake River in the US state of Idaho near the town of Twin Falls, about 350 km northwest of Salt Lake City. Their height is 65 meters and they are therefore 13 meters higher than Niagara Falls. However, they are less wide, measuring only 282 meters. They are named after the indigenous Shoshone tribe, who considered them a sacred place and believed they were home to the spirit of the Snake River.

Niagara Falls of the West
Also known as the "Niagara Falls of the West", Shoshone Fall is a popular tourist attraction and is open to the public year-round. It is easily accessible by car and there are hiking trails nearby that offer amazing views of this natural attraction.
The waterfalls are located in a relatively remote location, which is why they were only discovered by the first Europeans in the first half of the 19th century. However, they soon became a popular tourist attraction. In 1907, a dam was built just above the falls, used for irrigation and power generation.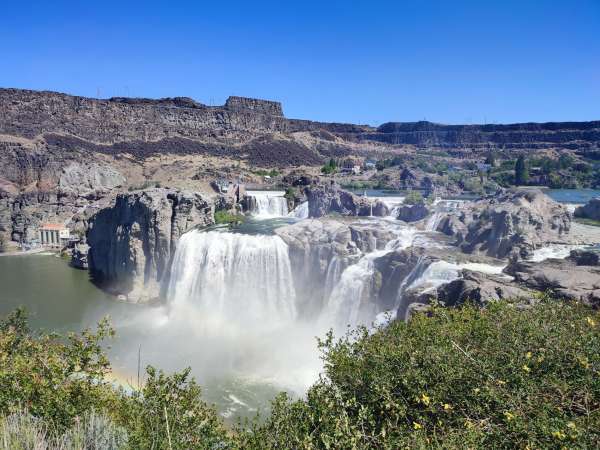 Changing waterfalls
The Snake River originates in the Rocky Mountains and its main source is snow and rainfall. It therefore reaches its highest water levels in the period from April to June. Then the view of the waterfall is also the most impressive. The appearance of the falls changes greatly depending on the flow, at low flow it is divided into several smaller sections in the riverbed. In winter, the falls are often frozen, covered with snow and ice, offering a unique sight. In the spring, the falls are powerful and dramatic. There are several hiking trails around the falls that offer different views of the falls.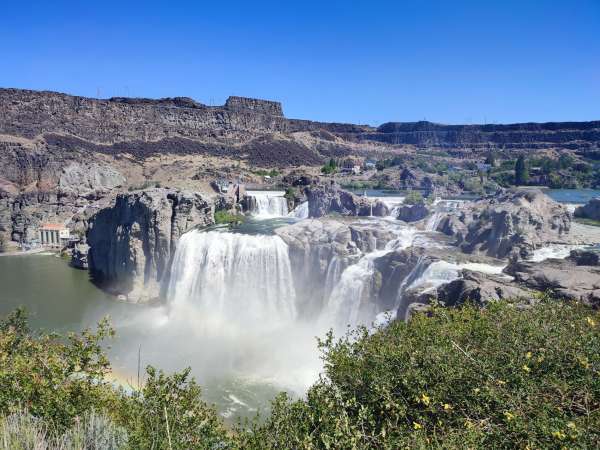 Trail along the canyon
There is a 7 km long bike path from the town of Twin Falls to the falls. There are beautiful views of the deep canyon of the river from the trail. In town, the trail starts at Perrine Bridge. There are beautiful views of the river and canyon from the bridge and its surroundings.
Applaud the author of the article!
Articles nearby
Thanks!
Have you been there? Write a review of this place
Already rated by 0 travelers