A ghost town in Turkey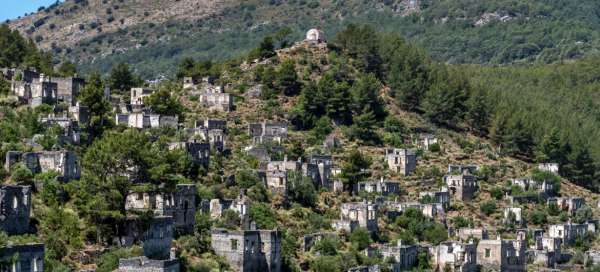 Kayaköy – the most dramatic and moving place on the Turkish coast that speaks of human suffering. It is located in southern Turkey by the Aegean Riviera. It is a medieval ghost town that it turned into after the population exchange between Greece and Turkey as a result of the Greco-Turkish War of 1919–1922. Kayaköy was built in the Greek style on a steep slope. Today, the site is a museum village, consisting of hundreds of neglected but still mostly standing Greek houses and churches that cover a small hillside.
Stalls in Kayaköy
When we enter the inhabited village of Kayaköy, we are attracted by a few stalls with local residents' products.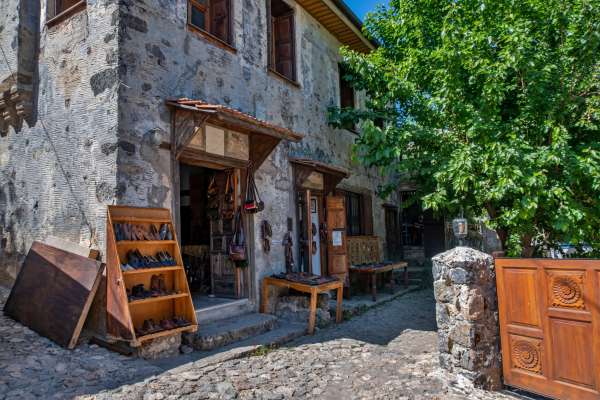 Path between houses
We made our way straight up, between the dilapidated houses.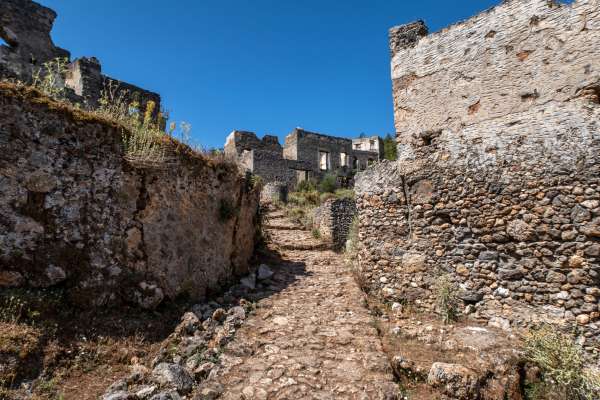 The way to the church
Our path led to a small church with a Turkish flag on the very top.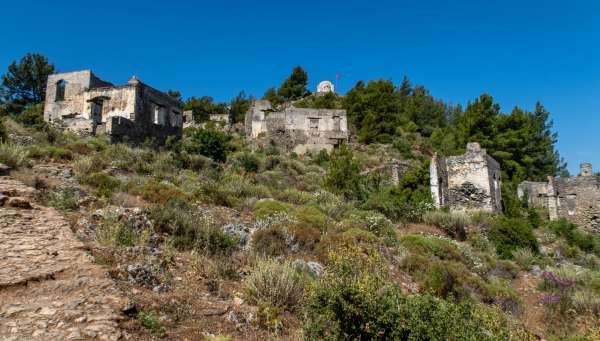 Sea views
There is a beautiful view of the sea from the church.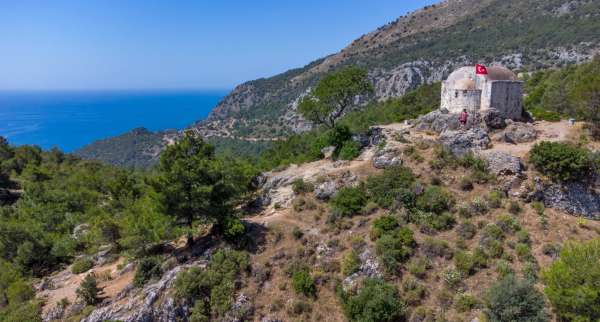 Kayaköy view
On the other side of the church, we can see the whole ghost town of Kayaköy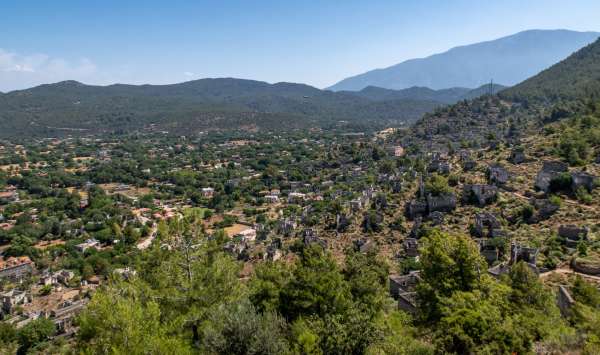 Abandoned houses
Kayaköy is a relatively large abandoned town with a very sad past. It is very photogenic.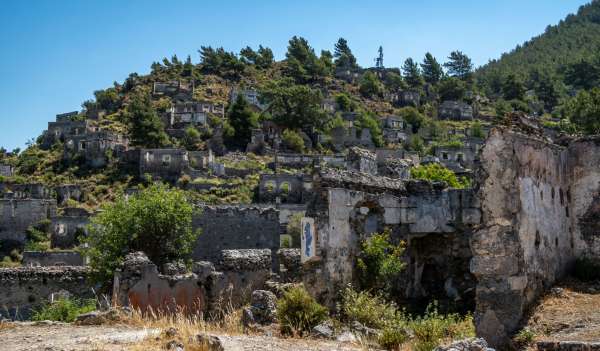 Church
Central Church in Kayaköy. With a little imagination we can picture the church and the village in happier times.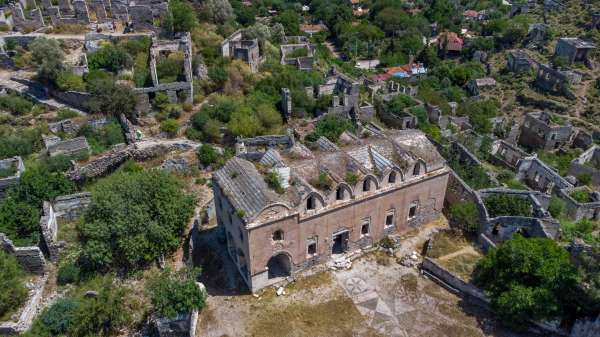 How to get here
From Fethiye, Ölüdeniz and Hisaronu dolmus minibuses run to Kayakoy every 30–60 minutes. It takes 45 minutes from the bus station in Fethiye via Ovacik and Hisaronu. Look for the minibus that has a sign outside the front window that says "Kaya Village".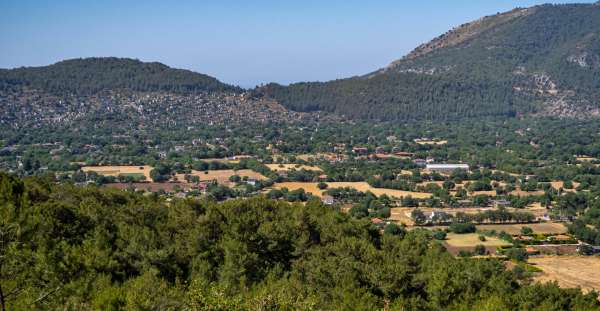 Kayaköy
The place is fascinating, although with a very sad history indeed. Before visiting this place, I recommend reading its full story. There is a lot to find on the internet.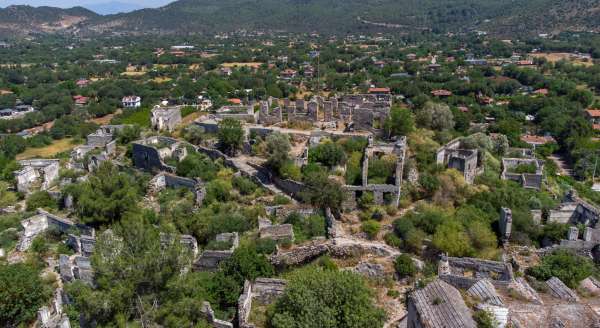 Applaud the author of the article!
Thanks!
Have you been there? Write a review of this place
Already rated by 0 travelers