World famous view

Horseshoe Bend is an impressive meander of the Colorado River in Arizona. It is located about 340 km northeast of the city of Las Vegas near the city of Page. It is a horseshoe-shaped canyon created by a river through lateral erosion over millions of years. This iconic location is known for its dramatic red rocks and stunning views of the Colorado River.

Horseshoe
The Colorado River made its way here about 200 million years ago in such a way that an arched formation resembling a horseshoe was created. The river turns here by 270°. The gap between the top of Horseshoe Bend and the bed of the Colorado River is 305 meters.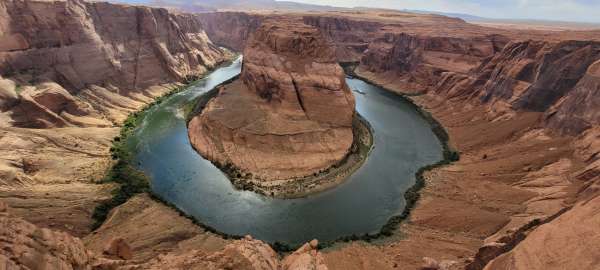 Tourist viewpoint
Horseshoe Bend is a popular tourist destination and therefore entry is regulated. Parking is available for a fee and it is about a 1.2 km walk from the car park to the landscaped lookout. The path is well marked and comfortable, but it is steeply downhill in places. There is a comfortable and safe view of Horseshoe Bend Canyon from a hiking lookout on the edge of a steep cliff above the river.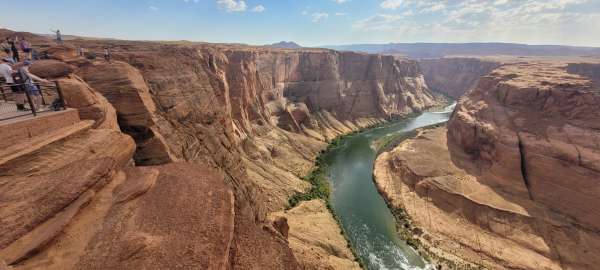 You need to be careful
From the lookout there is an amazing view of Horseshoe Bend. The Colorado River bends into a horseshoe shape and the red rocks are up to 300m high. It's a truly impressive sight and it's easy to see why Horseshoe Bend is such a popular tourist attraction. However, not everywhere has a railing, so you need to be very careful to avoid falling into the abyss.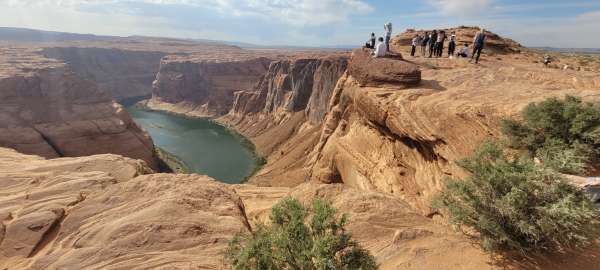 The most photographed place
The Meander is one of the most photographed places in the USA. For photography or video, bring the widest lens you have. The picture above was taken with the so-called "fish eye". If you don't have a wide-angle lens, try taking a panorama. The best time for a photo is between 12:00 and 14:00, when the sun is at its highest and its rays reach the bottom of the canyon. Photography at sunset or sunrise is also very popular.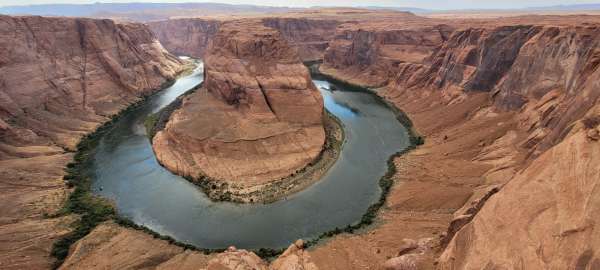 Applaud the author of the article!
Articles nearby
Thanks!
Have you been there? Write a review of this place
Already rated by 0 travelers