The first stage of the trek to Stok Kangri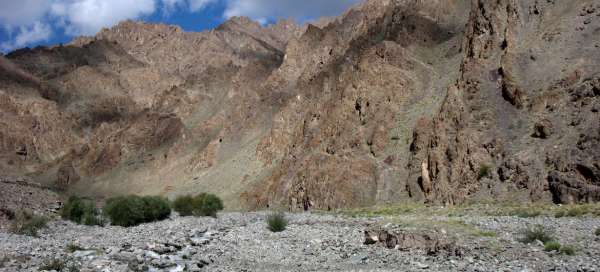 The first stage of the trek to Stok Kangri leads from the village of Stok (3,600 m above sea level) to the small camp Changma (4,020 m above sea level). The distance is only less than 6 km, so the better acclimatized then continue 2.5 km further. The actual path is relatively comfortable ascending with the stony valley of the river Stok
View of Stok Kangri
It is about 17 kilometers from Leh to Stok. From the beginning, you drive along the Indus River, then climb the ugly bare desert. You have at least a beautiful, undisturbed, view of the Stok Kangri mountain (6,140 m above sea level). Along the way you will pass the former royal palace in Stok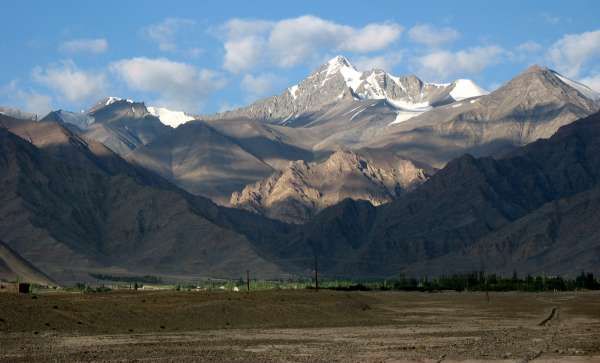 Starting point for Stok Kangri Trek
Stok itself is a vast oasis in the Ladakh Desert. The starting point for the trek is at the very western end of the village. There are shops with snacks, they will cook for you here, or you can also arrange donkeys here. Here, too, they may want to see an entry permit.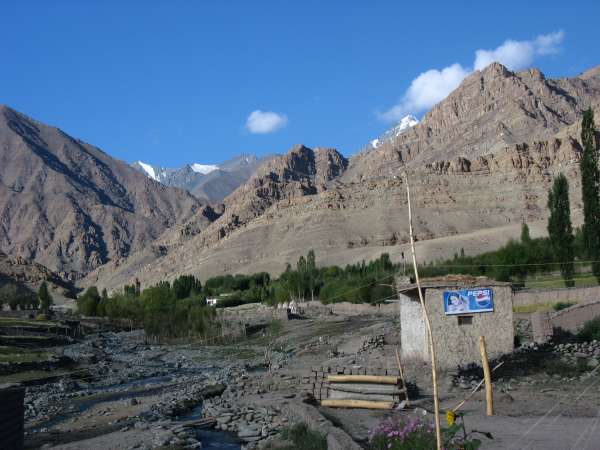 Trek through a desolate valley
After leaving the last farm houses, a journey awaits you through the desolate and wide valley of the river Stok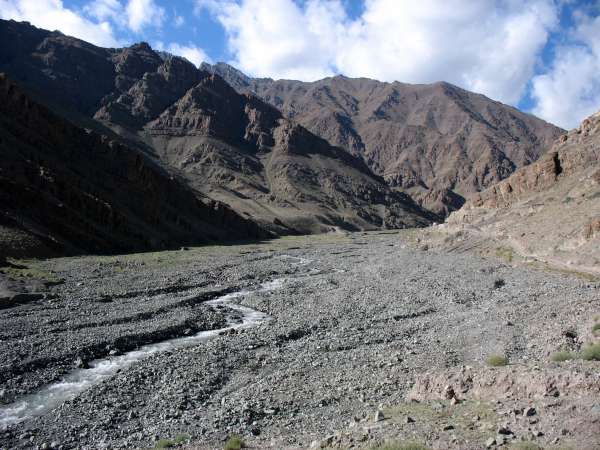 Ascent over a rocky promontory
After about 2.5 kilometers of walking you can choose to stay here on the same bank of the river and climb over a rocky promontory or bypass it on the other side of the river.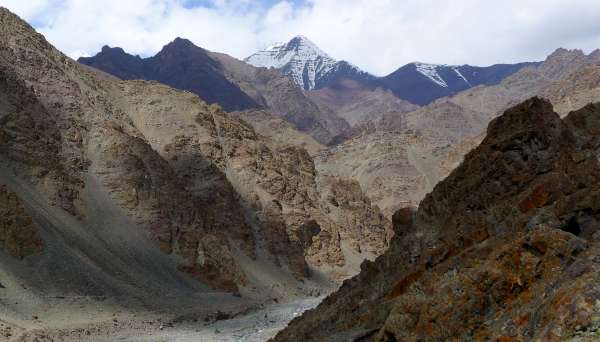 View of Stok
The path across the promontory is +80 meters high, but again you have a nice view of the path you have already walked and the mountains in the background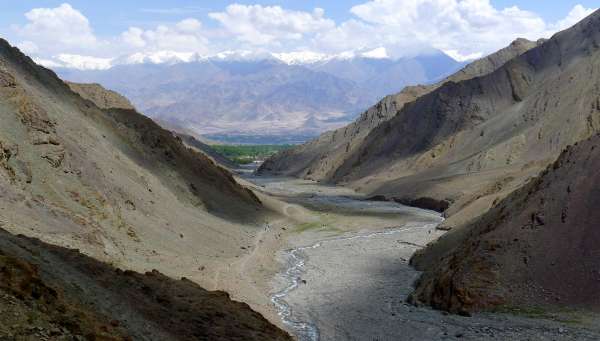 Descent from the headland
The road continues through a slightly monotonously desolate valley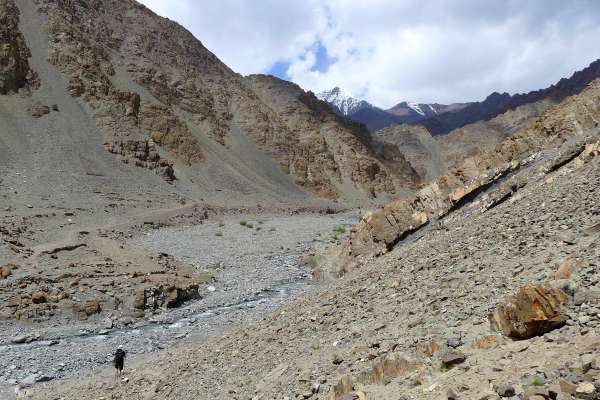 A small oasis
In places where he has life, at least a little chance of survival in this stony desert, small bushy oases arise.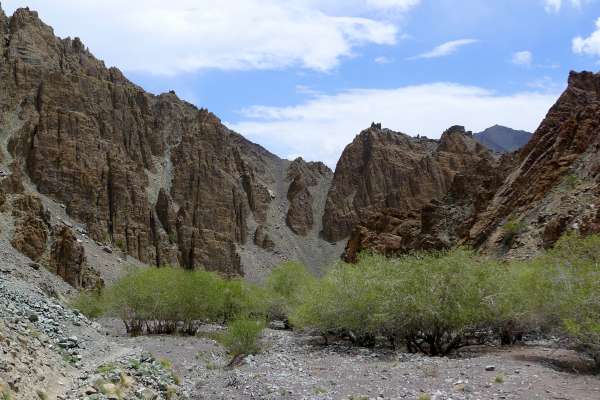 Rock formations
Of interest, not only for geologists, are the local rock formations.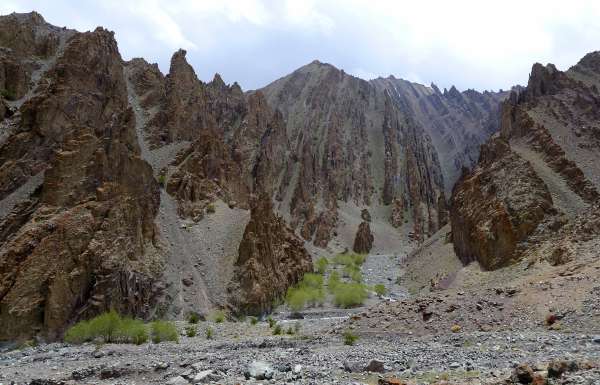 Camping Changma
Finally, we are at Changma Camp, located at a crossroads. One road from here leads to the Stok La saddle, the more frequented direction Stok Kangri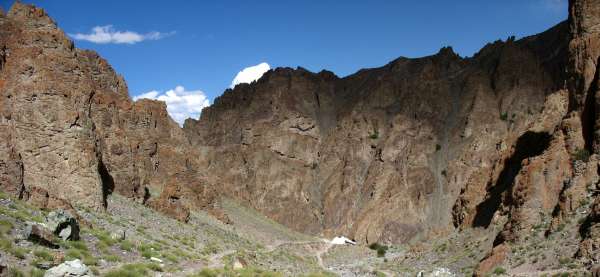 Applaud the author of the article!
Part of itienary
Article:
Trip to the valley of the river Stok
Most tourists go to the valley of the river Stok for only one reason – to try to climb the six thousand peaks of Stok Kangri. You… continue reading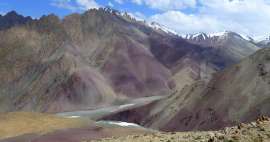 Thanks!
Have you been there? Write a review of this place
Already rated by 1 traveler