Hike Sarakiniko - Mantrakia
Walking on the white cliffs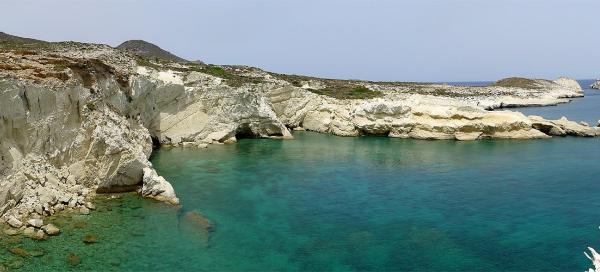 Most people go to Sarakiniko because of the most beautiful beaches on the island of Milos offering nice swimming between snowy cliffs. But you can set out from here also for interesting walk along the cliffs to the village Mantrakia located less than two kilometers away. Half of this walk leads through the cliffs, the second part along the gravel road. Just before Mantrakia is another possibility for swimming.
 
White canyons
From the beautiful cove Sarakiniko set out straight west through the cliffs. You will pass interesting side narrow canyons.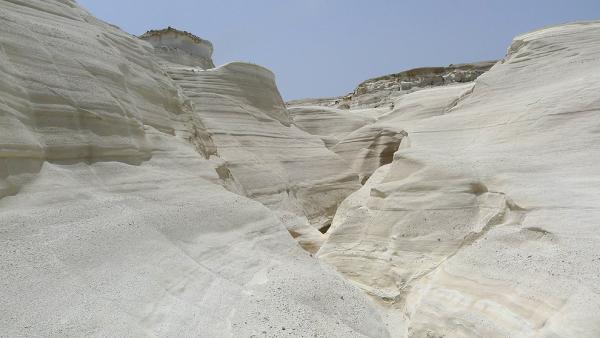 The outlook place above Sarakiniko
From the outlook place high on the cliff are visible the last tourists. You will not meet almost anyone further on.

 
The way along the cliffs
The first five hundred meters you need to choose your own way as there is no footpath. And be very careful on the edge, because the reef is very undermined by water.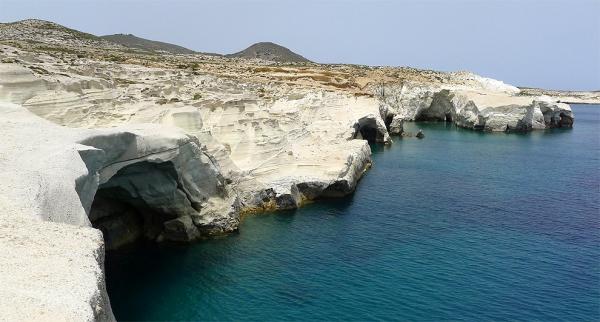 Snowhite bay
In less than halfway you reach the dirt road leading to a small quarry for white stone. Right next is limpid cove with more than twenty-meter high cliff, probably shaped by human hands.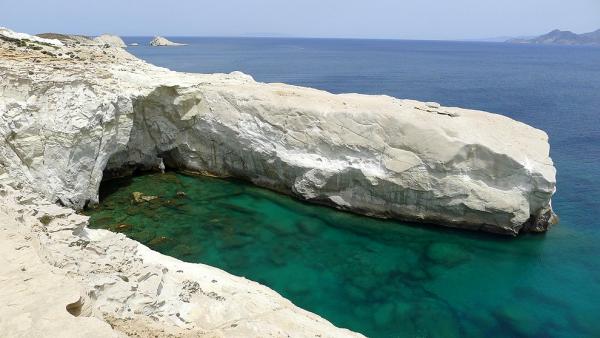 Quarry for the white stone
From the outlook point above the quarry is an interesting view into the distance.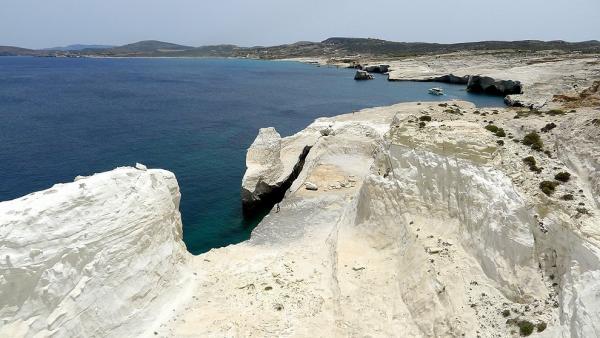 Scanty vegetation
The walk from Sarakiniko to Mantrakia leads in a semi-desert landscape with only scanty vegetation. Surely do not forget to have a hat and enough water.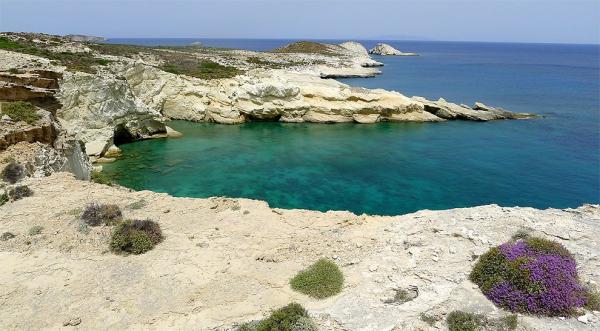 Reef
The water below the cliff has a beautiful emerald color. The cliff is gradually being eroded, so be very careful on the edge not to fall into sixty-meter depth beneath you.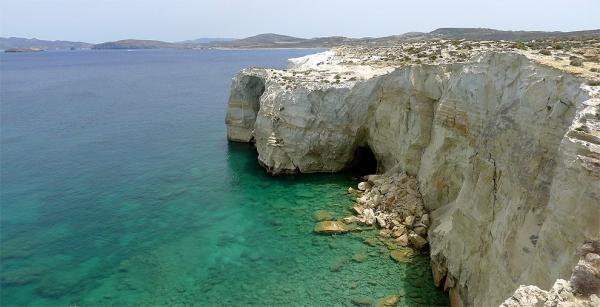 Caves in the cliffs
The whole coast between Sarakiniko and Mantrakia is interwoven with many marine caverns. So if you are here on the boat, you can test your courage by swimming inside.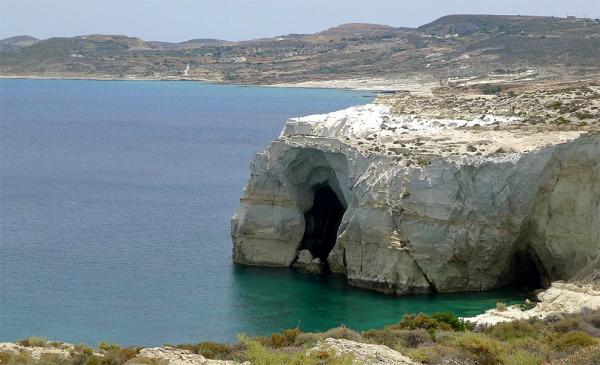 Mantrakia in sight
You can then walk to Mantrakia along a dirt path or return the same way back to Sarakiniko.

 
Cliffs before Mantrakia
Before Mantrakia is the opportunity to swim at the interesting red-colored cliffs. The entrance into the water is not very good, but swimming after the walk in such hot weather will definitely be refreshing.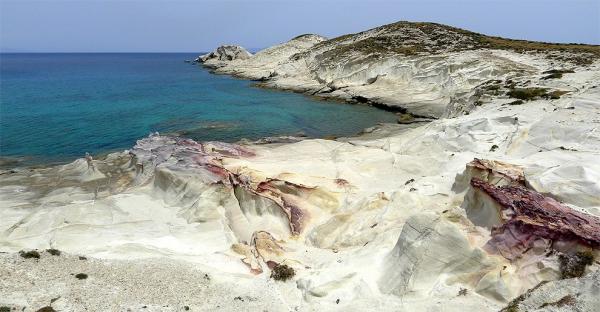 The view of Mantrakia
From the cliff above the beach is also a nice view of the village Mantrakia.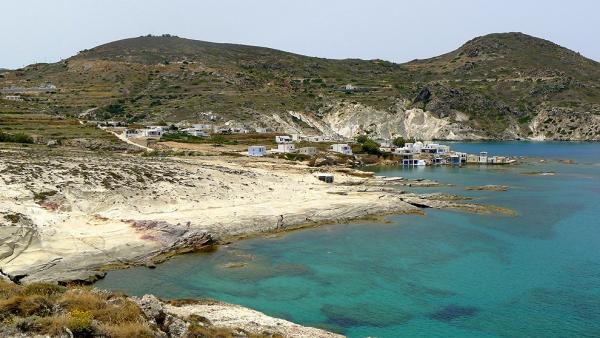 They want there (0)
Be the first, who want to go there!
Have you been there? Contribute a good advice to travelers who want to go to this area or add places to your visited list.
Do you want to go there? There is nothing easier than having to deal with others and go on a trip or get tips on where you want to go.
Part of itienary
Article:
Travelling around island Milos
Travelling around the island Milos is especially suitable for lovers of beautiful beaches. And those on the island Milos are… continue reading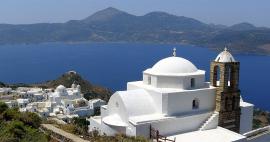 Applaud the author of the article!
Thanks!
Have you been there? Write a review of this place
Already rated by 0 travelers