Ascent to Kycera
Outlook of town Mizhirja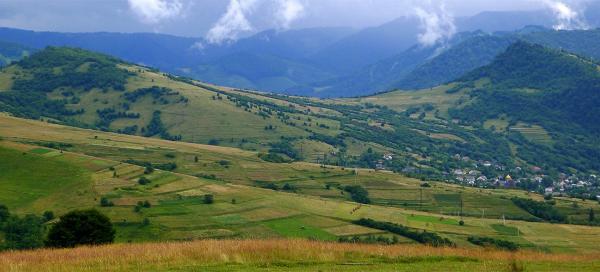 This short and nice trip leads from the town Mizhirja to Kycera hill (622 m asl) perched above three valleys. The way leads around timbered cottages and herds of cattle grazing on local meadows. There are nice views to all sides. If you have time, you can walk on along the ridge up to pass over Sinevir.
Zakarpattian meadows with barns
One of the possible starting points for the ascent to Kycera is right next to the bus station in Mizhirja. You need to ascend about 200 vertical meters along the field path to the ridge. The surrounding meadows are picturesque.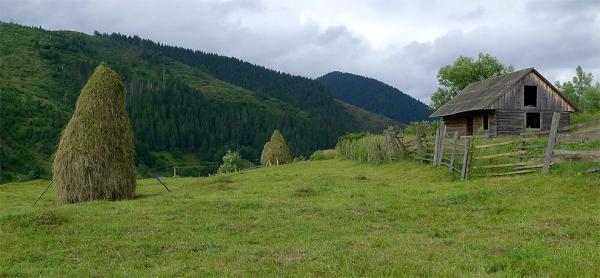 Valley of river Rika
The view into wide valley of the river Rika /where Mizhirja is situated/ nicely opens with increasing altitude.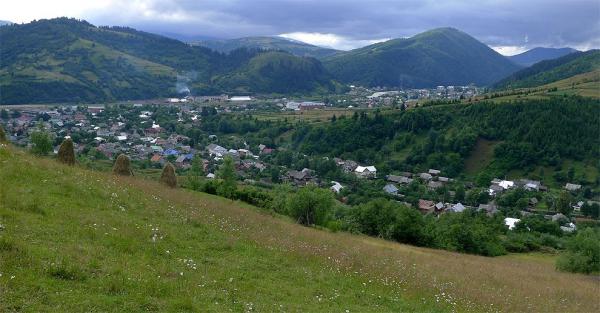 The path around Kycera
The way leading from the bus station basically bypasses the top of Kycera and rises from a small pass up to the main ridge. But you can ascend from the flat pass along different path to the top and descend to Mizhirja the other way and by that close this trip circuit.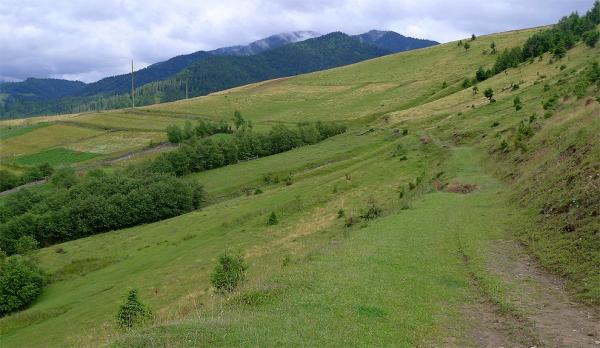 View in the direction of Sinevir
From the flat pass it is possible to see well into the next valley that surrounds this narrow ridge. The way through the valley is an alternative to the main road leading on the other side of the ridge.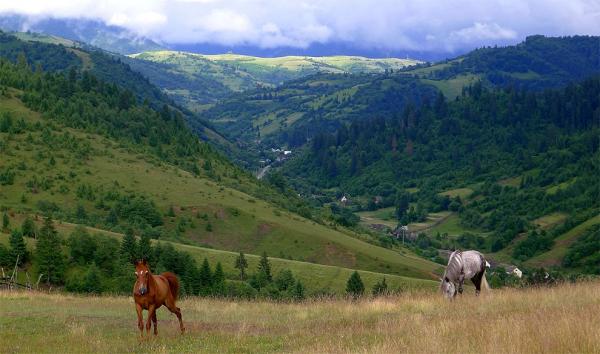 Ridge path to Sinevir
If you have more time and good weather, you can also abandon this circuit and continue along the ridge up to Sinevir.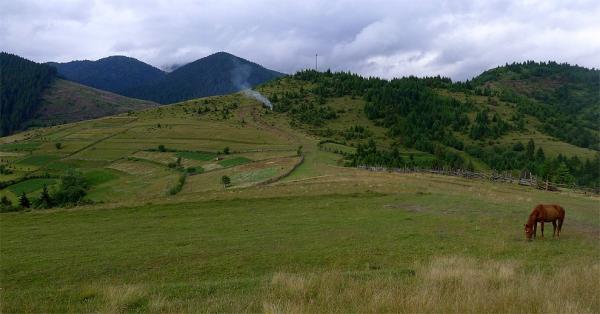 Picturesque area
You will certainly admire this very beautiful area at the top of the mountain and during the descent back to Mizhirja.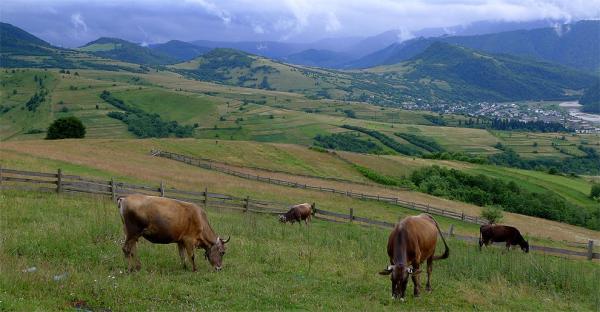 Mizhirja
After less than two hours you will be already on the way back to Mizhirja.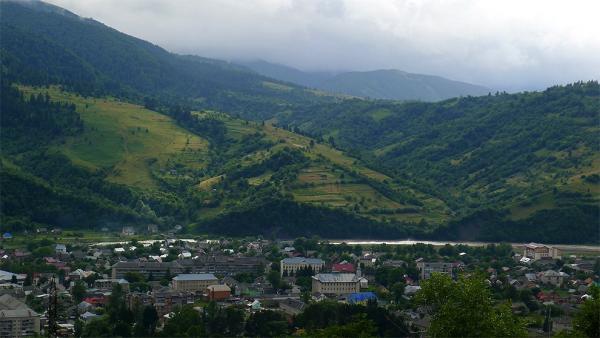 They been there (0)
Be the first who been there!
They want there (0)
Be the first, who want to go there!
Have you been there? Contribute a good advice to travelers who want to go to this area or add places to your visited list.
Do you want to go there? There is nothing easier than having to deal with others and go on a trip or get tips on where you want to go.
Applaud the author of the article!
Thanks!
Have you been there? Write a review of this place
Already rated by 0 travelers