Square surrounded by monuments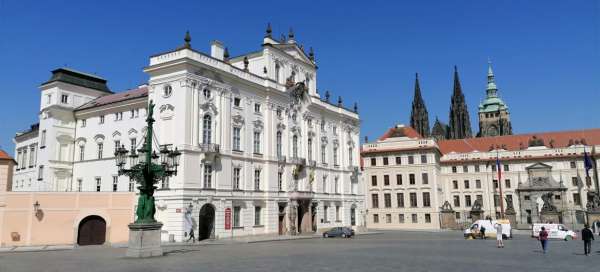 Hradčanské náměstí together with the Old Town and Wenceslas Square are among the most visited in Prague. No wonder, as it is the main entrance to Prague Castle. Around the square there are a number of important buildings in the form of former exhibition palaces of individual aristocratic families. Before entering the castle grounds, it is definitely worth taking a short walk here.
Entrance to the first courtyard of Prague Castle
The eastern part of Hradčanské náměstí occupies the entrance to the first courtyard of Prague Castle. The castle guard stands here. Above them is the famous sculpture Clash of the Titans. You can also see the famous Baroque Matthias Gate, which leads to the second courtyard. Now this road serves only as an exit from Prague Castle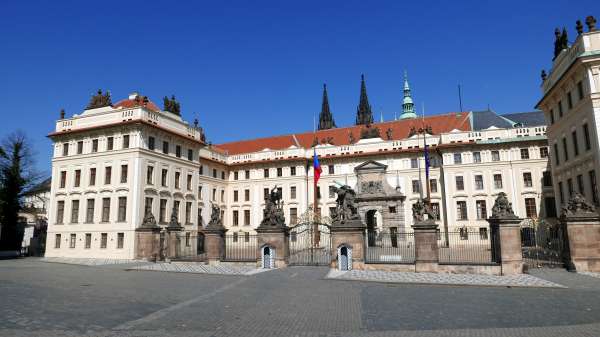 Archbishop's Palace
Next door is the magnificent Archbishop's P­alace, one of the most important late Baroque monuments in Prague. Next to the palace is a beautiful street lamppost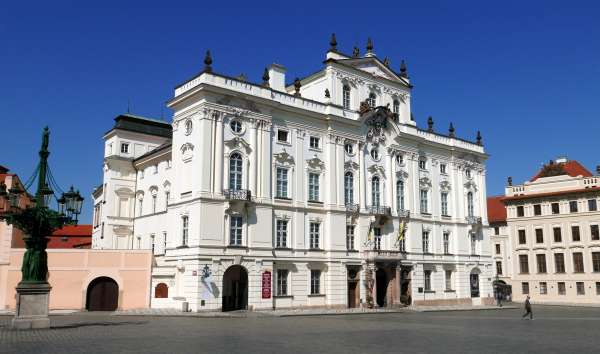 Marian Plague Column Hradcany
Now we move to the center of the theme, which creates a relaxing impression – there is greenery and benches. Right in the middle is a nice Marian plague column.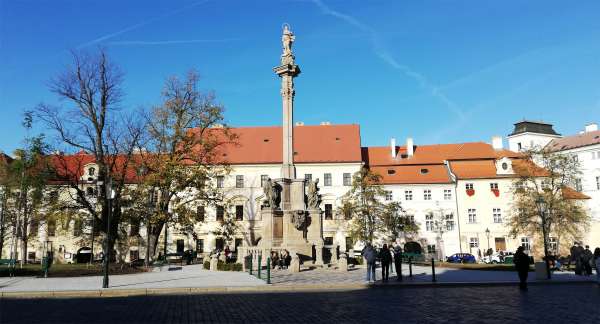 Tuscan palace
The western end of Hradčany Square is dominated by the massive Tuscan Palace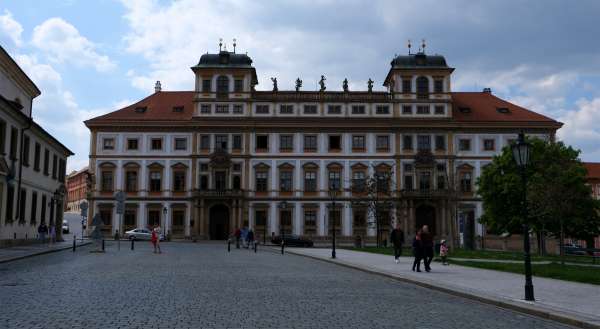 Schwarzenberg Palace
We turn back slowly and we can immediately admire the Schwarzenberg Palace – which is one of the most preserved Renaissance buildings in the Czech Republic. He is currently exhibiting paintings by the National Gallery in Prague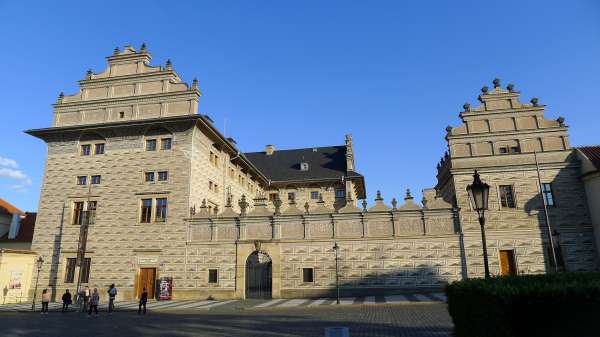 Salm Palace
The last of the magnificent palaces on Hradčany Square is the Salm Palace, built in the Classicist style.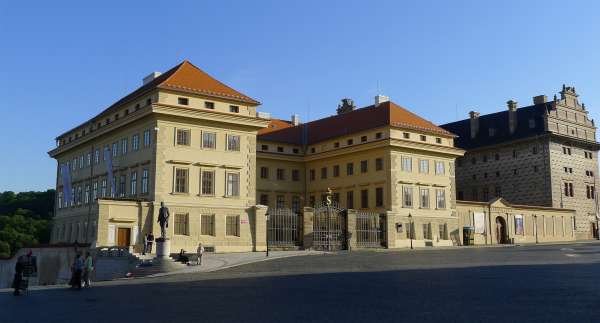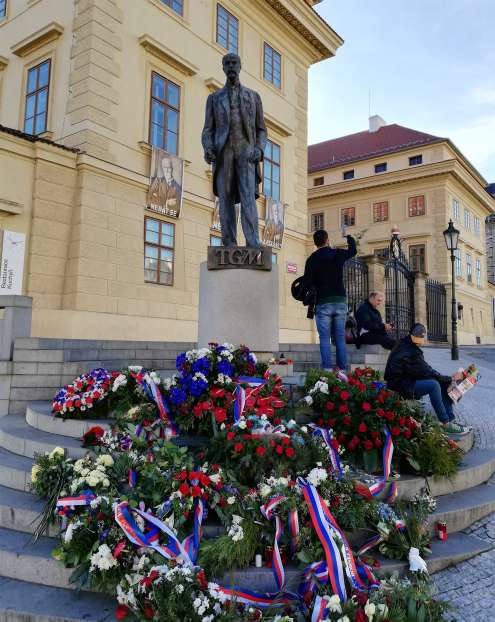 Monument to Tomas Garrigue Masaryk
At the Salm Palace you will find a bronze statue of the legendary first president of Czechoslovakia – Tomas Garrigue Masaryk
Wide view of Prague
In the southeast corner of the square there is a wide view of Prague. Usually, however, count on crowds of tourists, because the Castle Stairs and Ke hradu Street with a lively tourist traffic flow here.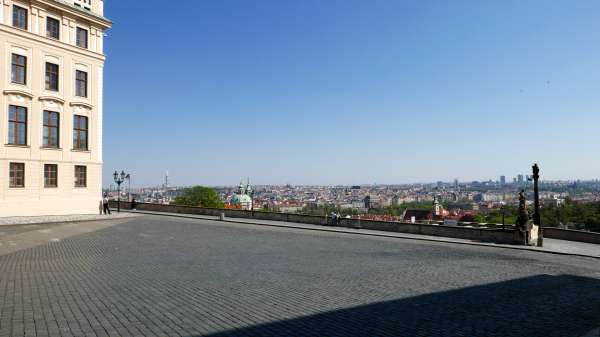 Beautiful view of Prague
From the viewpoint there is a really nice view over the center to the high-rise buildings on the horizon
Applaud the author of the article!
Articles nearby
Thanks!
Have you been there? Write a review of this place
Already rated by 0 travelers