The largest Hindu temple in Indonesia
Prambanan is the famous and largest Hindu temple in Indonesia. It is listed in UNESCO's cultural heritage. It is located only a short drive from Yogyakarta. This historic site was heavily damaged by the earthquake in 2006. The temple has been slowly rebuild since then.
Applaud the author of the article!
Part of gigalist
Giga List:
The most beautiful places of Java
Java is not just a heavily overcrowded Indonesian island. You will find here many beautiful places like volcanoes, craters and… continue reading
Thanks!
Have you been there? Write a review of this place
Already rated by 3 travelers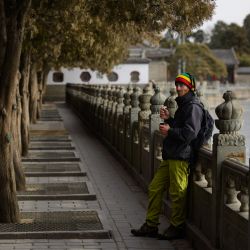 Totálně předražený a oproti Angkor Wat (který je fantastický), nic extra... Všude vláčky, segwaye, reklamy a plno Indonésanů (95% oproti turistům), ti navíc lozí po zídkách chrámu a neváží si ho. Proto mají 10x nižší vstupné?