The most beautiful sights in Kathmandu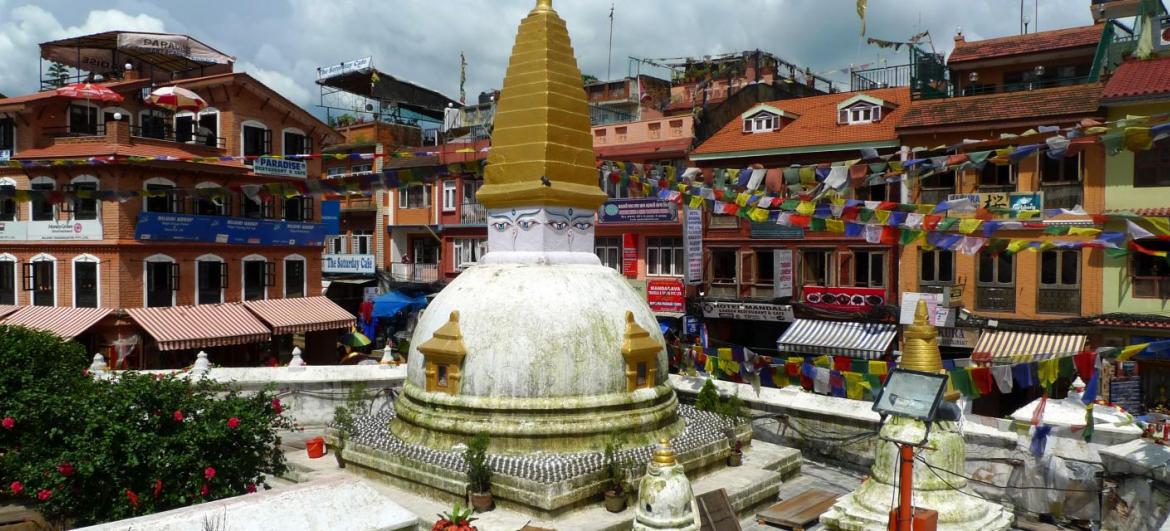 In the capital of Kathmandu you will find very interesting Buddhist and Hindu monuments, which are definitely worth a visit. Some of them are relatively well accessible by foot. Count on the fact that most of them are subject to relatively high admissions (in Nepal), and part of them is damaged after a massive earthquake in 2015.
Temple of sleeping Vishnu
|
Altitude: 1 450 m / 4 757 ft
A little-known and less visited tourists in the north of Kathmandu are called Budhanilkantha (not to mention… continue reading
Beautiful stupa in Thamel
|
Altitude: 1 310 m / 4 298 ft
Stupa Kathesimba is one of the lesser-known sights in Kathmandu, but it is very nice, and besides, it is an… continue reading
Sacred Monkey Temple
|
Altitude: 1 400 m / 4 593 ft
Stupa Swayambhunath is one of the three most important religious sites in Kathmandu. Thanks to its location… continue reading
Kathmandu Historical Center
|
Altitude: 1 310 m / 4 298 ft
The historical center of Kathmandu is undoubtedly Durbar Square full of Hindu temples. More than a classic… continue reading
Nepalese Varanasi
|
Altitude: 1 315 m / 4 314 ft
The holiest Hindu temple in Nepal is such a miniature analogy to Indian Varanasi. In the Ghat are burned dead… continue reading
The Most Holy Buddhist Temple in Kathmandu
|
Altitude: 1 360 m / 4 462 ft
One of the most interesting places in the entire Kathmandu Basin is the Boudhanath Stupa. Stupa is located in… continue reading
Have you been there? Contribute a good advice to travelers who want to go to this area or add places to your visited list.
Do you want to go there? There is nothing easier than having to deal with others and go on a trip or get tips on where you want to go.
Activities
Practical information
Applaud the author of the article!
Recommended article
Magazine:
How to Travel South America
South America is undoubtedly one of the most colorful continents in the world. You will be captivated by beautiful mountains,… continue reading