The best of German cities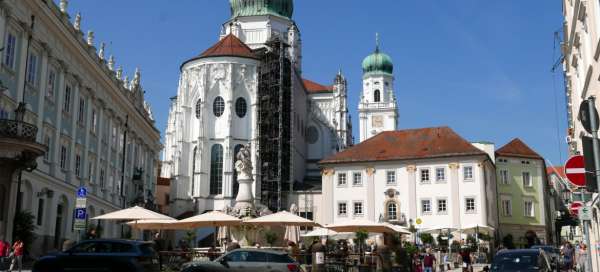 Germany, as a large country in midwestern Europe, offers a large number of beautiful historic cities that are worth your visit. In addition, many of them lie in the picturesque landscape of major European rivers such as the Danube, Elbe or Rhine. Let's take a look at the most beautiful ones.
The most beautiful Bavarian town
Altitude: 328 m / 1 076 ft
Regensburg is a medium-sized historic city (150,000 inha­bitants) located on the river Danube. It is one of… continue reading
The capital of Germany
|
Altitude: 36 m / 118 ft
Berlin is the capital city and also the federal state of the Federal Republic of Germany. The Spree River… continue reading
The capital of Saxony
Altitude: 110 m / 361 ft
Dresden is not only the most beautiful but also the capital of Saxony. More than half a million people live… continue reading
Historic town located at the confluence of the Danube, Inn and Ilz
Altitude: 312 m / 1 024 ft
Passau is a small town by German standards – it has just over 50,000 inhabitants. However, due to its sights… continue reading
The oldest city in Germany
Altitude: 141 m / 463 ft
Trier is the oldest city in Germany. The city was demonstrably founded in 16 BC by the Romans, but probably… continue reading
Germany's second largest city
Hamburg is Germany's second largest city, its largest port and one of the three provincial federal states. It… continue reading
The most beautiful town in Upper Lusatia
Altitude: 221 m / 725 ft
Budyšín, the metropolis of the historical area of Horní Lučice (today divided between Saxony, Poland and the… continue reading
Applaud the author of the article!
Articles nearby