The most famous cathedrals of Germany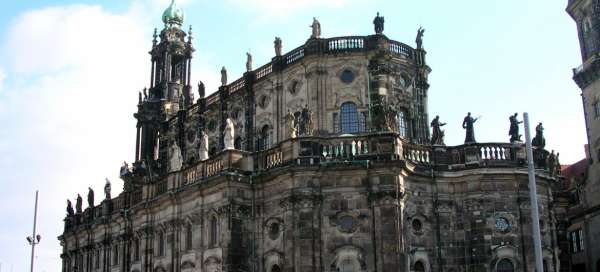 In Germany you will find some of the largest and most magnificent cathedrals in Europe. Here you will find not only Gothic cathedrals such as in Cologne, but also amazing baroque buildings such as in Passau. Let's take a look at the most beautiful churches and cathedrals in Germany.
The magnificent Gothic cathedral of St. Peter
|
Altitude: 53 m / 174 ft
St. Peter's Cathedral, shortly the Cologne Cathedral, is a magnificent Gothic cathedral and the seat of the… continue reading
The cathedral with the largest organs in Europe
|
Altitude: 311 m / 1 020 ft
St. Stephen cathedral is located in the Domplatz Square between the Danube and the Inns rivers. It has three… continue reading
The Tallest Church of the World
|
Altitude: 481 m / 1 578 ft
Ulm Minster is a Lutheran dome in the German city of Ulm, built in Gothic style. In the church sense, it is… continue reading
One of the most important Baroque buildings in Germany
|
Altitude: 115 m / 377 ft
The Frauenkirche (Church of the Virgin Mary) is an Evangelical Lutheran church in Dresden, Germany. It is one… continue reading
The tallest building in Budyšín
Budyšín is famous for its many towers that complete its picturesque panorama. The tallest of them is the… continue reading
Applaud the author of the article!