Beach in Chipiona
The main beach in Chipiona is about kilometer and a half long and stretches between the lighthouse and cathedral. Of course, the sand continues for many kilometers farther and farther to the south.
 
Off season
The beach will practically be only yours during off-season. There will be only kite surfers and a few runners here. But this is completely different during the main season; there are crowds of tourists then.
Lighthouse in Chipiona
One of the attractions of the town is also the local high lighthouse reaching a height of 69 meters, which ranks it to first place in Spain.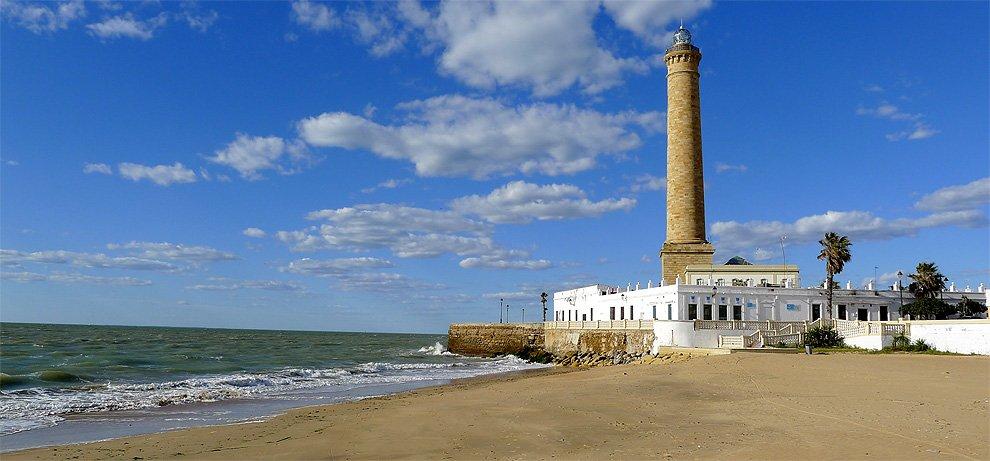 Shrine of Virgin Mary
The best-known local picture, however, is a view of the shrine of Virgin Mary, which is the most beautiful at sunset.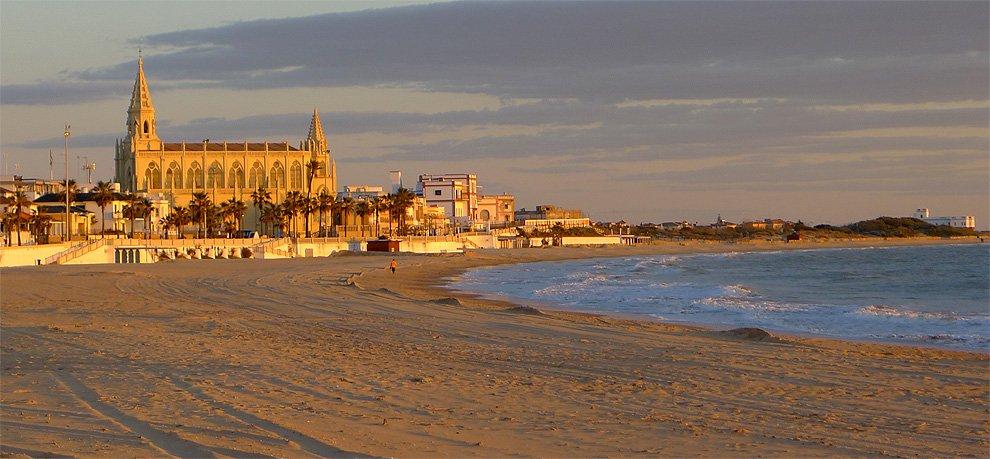 Sunset in Chipiona
From Chipiona is due to its location a beautiful view of the sunset that can be enjoyed either directly from the beach or from a restaurant on the promenade.