The place where, according to legend, the castle of the sorceress Kazi stood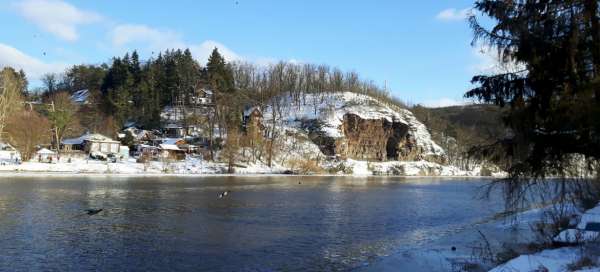 Just beyond the border of Prague, in the cadastre of the village of Jíloviště, on the right bank of the Berounka, opposite Dolní Mokropsy, there is a significant rocky promontory. According to legend, it was the seat of Kroka's eldest daughter – Kazi, the older sister of Princess Libuše. Hence the name. The first mention of Kazi is in Kosm's chronicle from the beginning of the 12th century and its character was popularized in "Old Czech Legends" by A. Jirásek.
Rocky promontory above the river
Not much is known about the history of the place. However, it is known that the name Kazín dates back to the end of the 19th century. The inscription entitled "Kazín" was allegedly placed on the rock only in 1868 by a local pub with the aim of increasing tourism.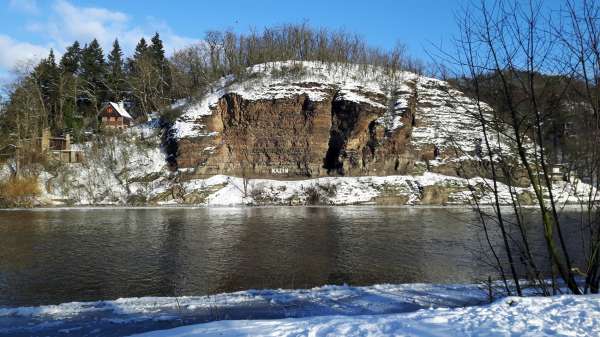 Road under the rock
The rock can be bypassed relatively comfortably above the river, you just need to be careful of any falling rocks. However, you will not get to the top of the rock this way, the walls are steep and covered with thick bushes. The road leads up from the east of Lipence.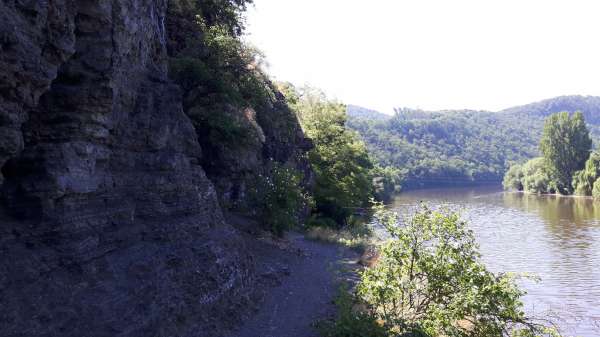 Remains of a castle
At the top of the rock are really the remains of fortifications, which were identified as a medieval fortress. There were also traces of settlements from the late Stone Age and fortifications from the Early Iron Age. The most visible is the front castle moat.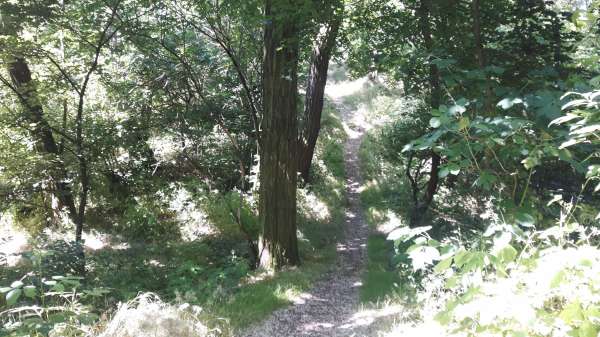 View of the Berounka valley
The remains of the castle are difficult to find, but the views of the river and Mokropsy and Černošice are worth the hike.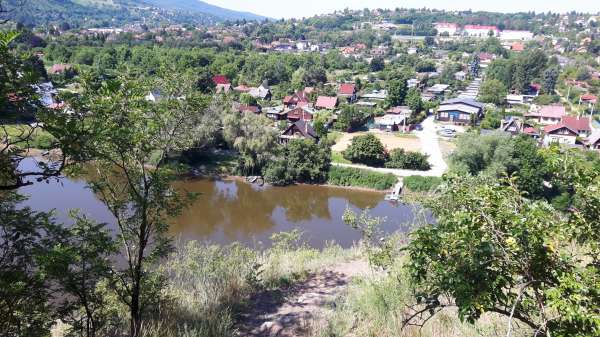 Applaud the author of the article!
Thanks!
Have you been there? Write a review of this place
Already rated by 1 traveler