Hike Goro II. - Concordia
Walk among the giants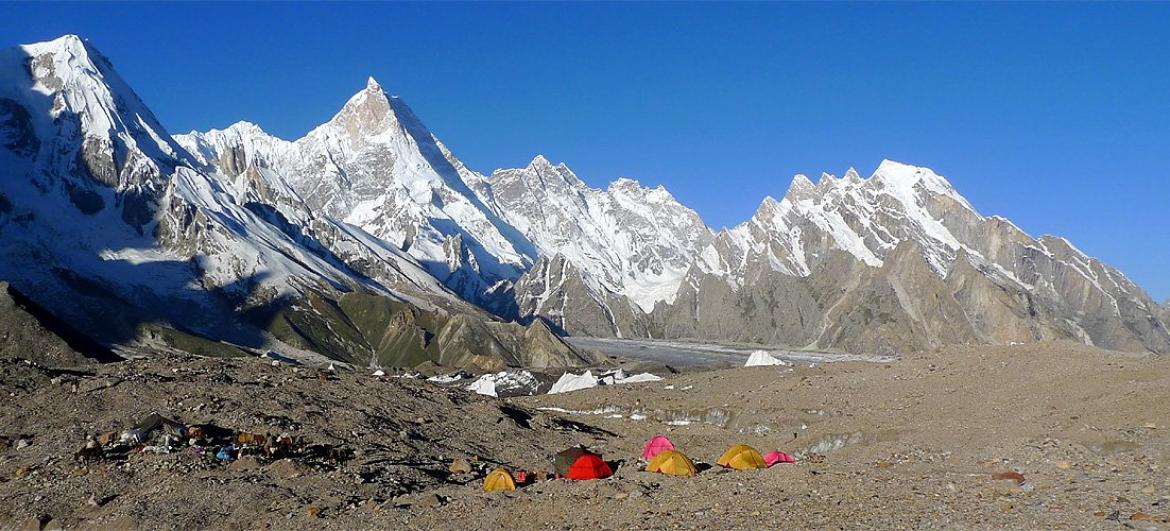 Gondogoro trek 5: Twelve kilometers between Goro II. camp and Concordia by air equal more than six hours long walk along the glacier covered with a layer of rubble. But the expended effort is in good weather rewarded by beautiful views of the local giants, glacial formations and vision of amazing sunset in Concordia.
Small glacial pyramids
Several meters high nice ice pyramids protruding from rubble field begin to appear over time.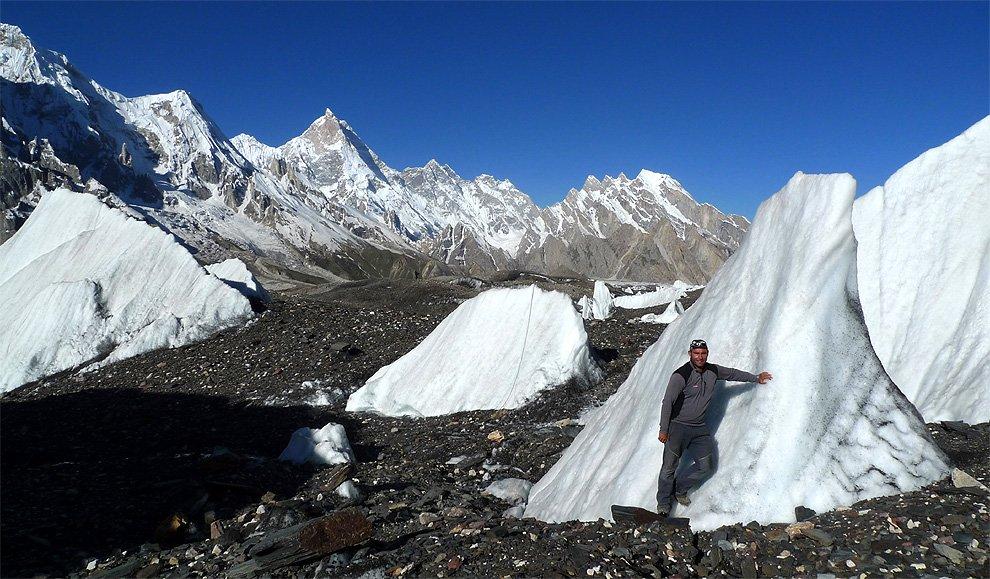 Muztag Tower (7273 m asl)
Even in the side valleys there are nice mountains to see, such as a little inconspicuous and unknown, but 91st highest mountain in the world – Muztag Tower.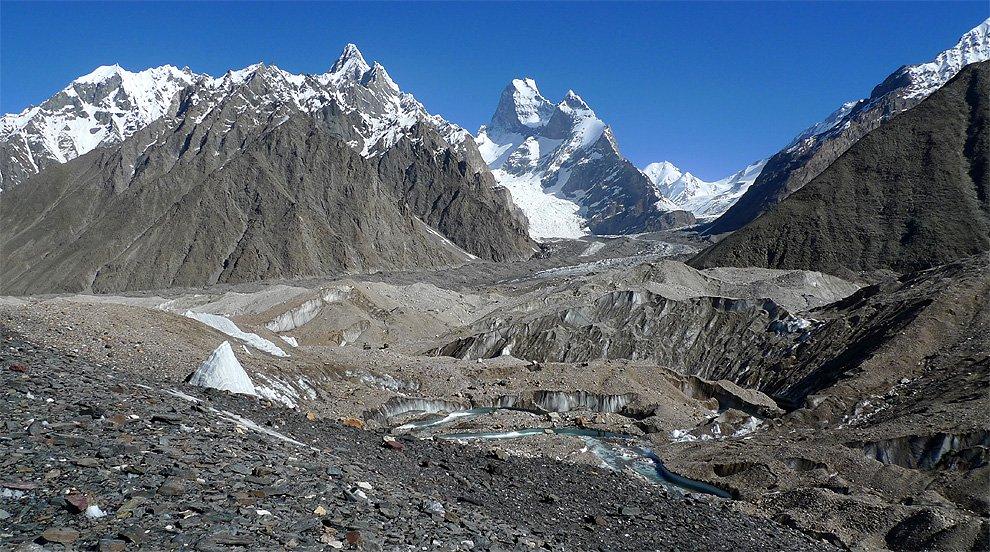 Baltoro glacier
The view west over the Baltoro glacier. You can see in this photo the ubiquitous telephone wire leading up to the base under the Siachens glacier.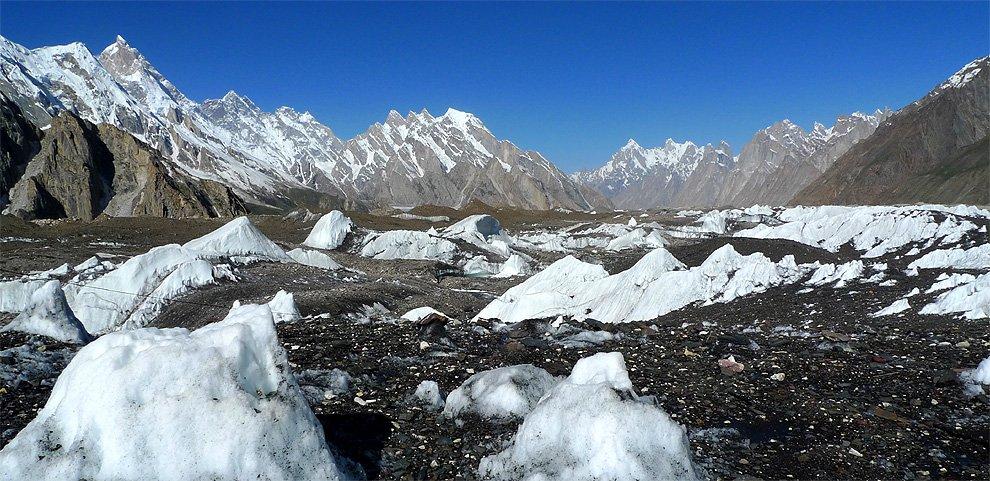 Carriers
Unbelievably hard carriers belong to the local atmosphere. Everyone must admire their incredible stamina, knowledge of the terrain and also lousy equipment in comparison with western tourists.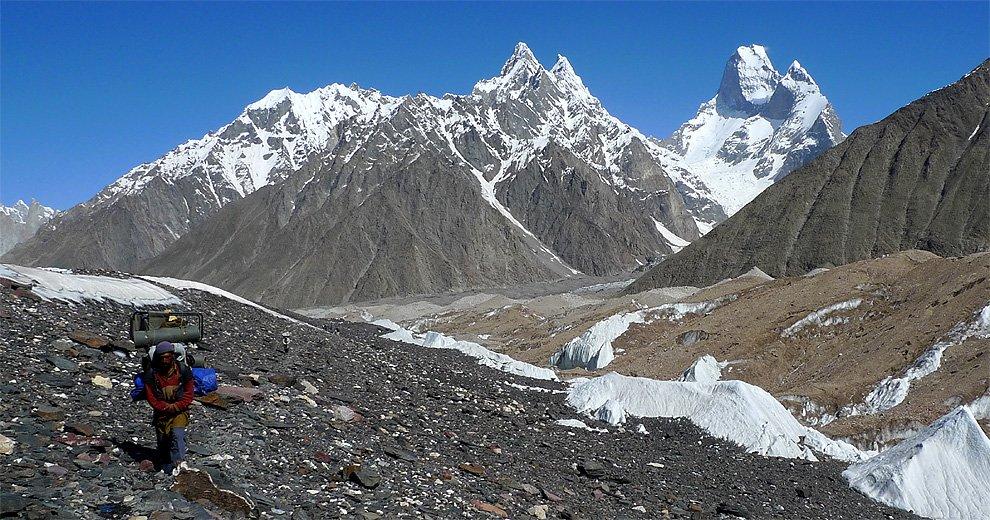 Karakoram´s spike
Almost every mountain along the Baltoro glacier looks dramatically.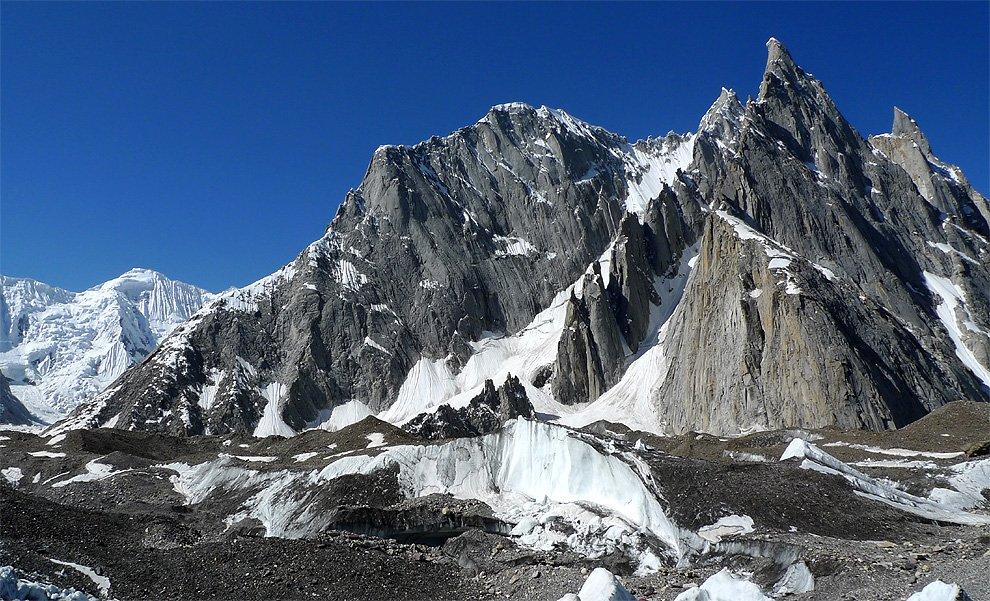 Dramatic Karakoram
Each of these views can serve as a convincing excuse to stop and take a deep breath :-)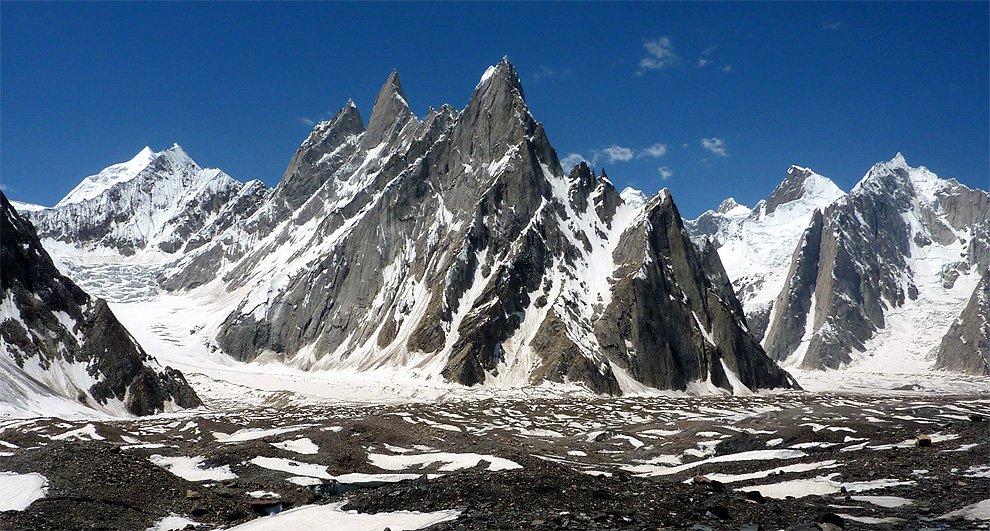 Eight-thousands in sight
Massive Broad Peak (8047 m asl) begins to emerge slowly and with it the prospect of the approaching end of this unexpectedly long stage of the trek.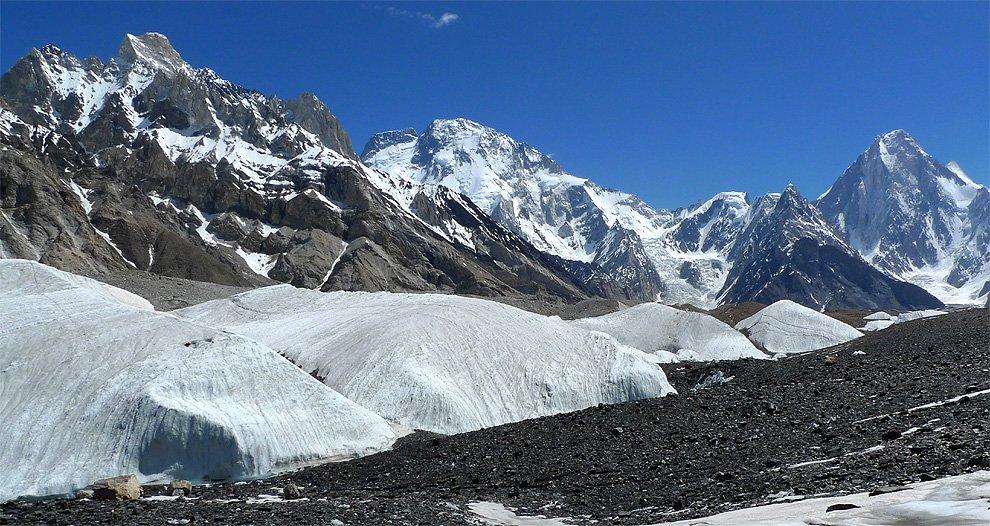 Practical information
Part of itienary
Article:
Gondogoro Trek
One of the most impressive mountain areas of the world lies on both sides of Baltoro glacier. Mountain range Karakoram is… continue reading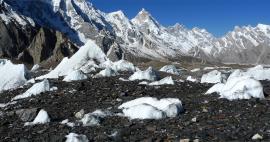 Thanks!
Did you like this article or not? Rate it!
Already rated by 0 travelers
Applaud the author of the article!
They want there (0)
Be the first, who want to go there!
Have you been there? Contribute a good advice to travelers who want to go to this area or add places to your visited list.
Do you want to go there? There is nothing easier than having to deal with others and go on a trip or get tips on where you want to go.