Road to Lhaze
The way from Shigatse leads along a nice asphalt road through side valley and is surrounded by fields.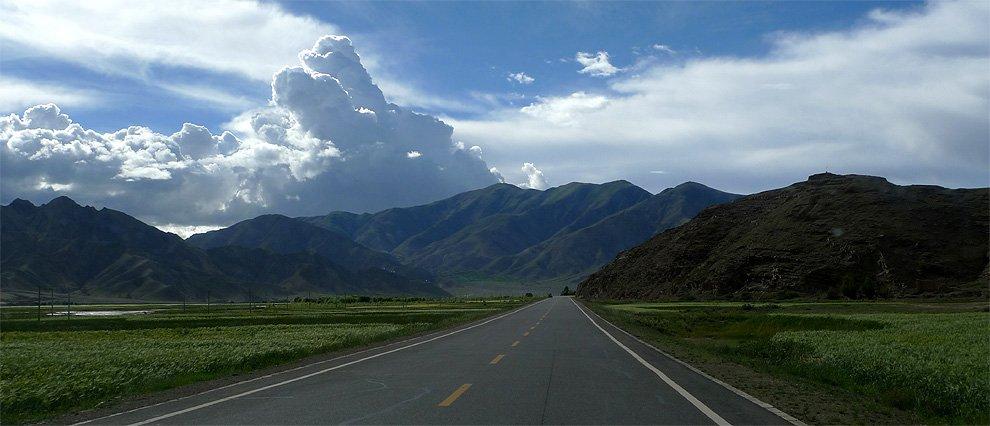 Monument of 5 000 km of the road 318
The road still twists through the valley surrounded by colorful hills up to the village, which is important for its legendary monument of 5 000 km of the road 318. Shanghai Tower is drawn here.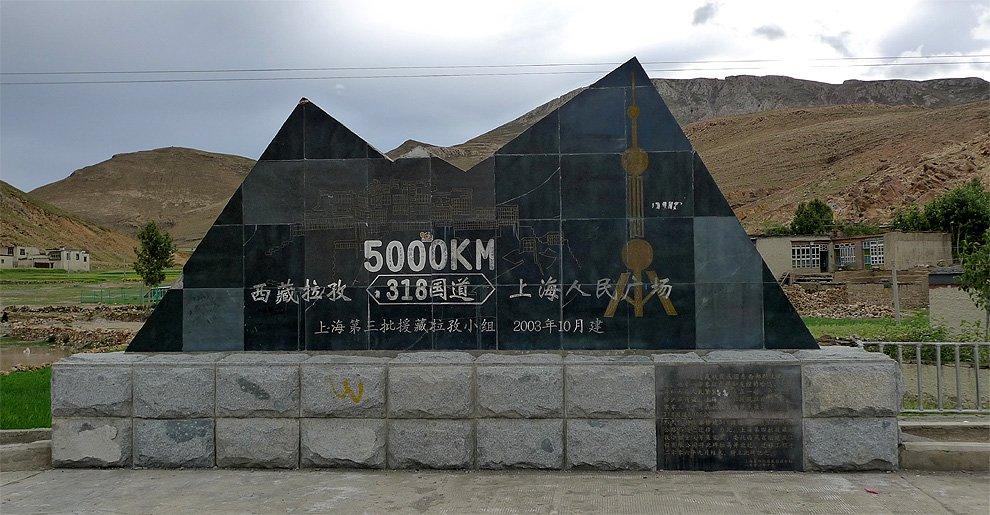 Surroundings of the monument
Above the village at the monument is a small monastery and on even higher hill the remnants of the fort (there are many of them in Tibet).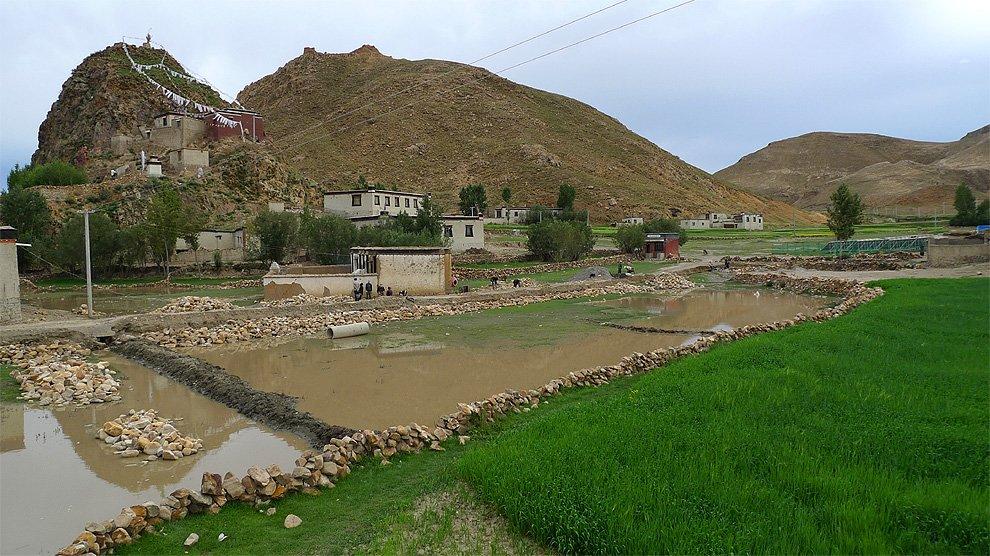 Pass Gyatso la
The path then rises into relatively insignificant Tsuo la Pass (4 540 m asl) and then drops into the valley of bigger river Choyate Lomu and farther into Lhatse (3 915 m asl) lying at Brahmaputra. Close behind Lhatse is a major intersection, where turns the road 219 leading across the entire western Tibet around the sacred mountain of Kailash to Kashgar. But our road, however, turns south and rises to the upland plain at a height of more than five thousand meters above sea level. At the highest point of this plain is such a lackluster mountain pass Gyatso la (5 259 m asl).
 
Surroundings of the pass
The surroundings of the pass is very desolate, dozens of kilometers around without any settlement. Pass itself is completely "wrapped" with prayer flags.
 
High mountain workplace
It may surprise you that someone made business with souvenirs here in such inhospitable conditions and dwells here also overnight.
 
Views from the pass
You may expect due to the high altitude absolutely amazing views, but only a little higher mountains are quite far away. From the pass it is to New Tingri still around fifty kilometers.