Two-colored river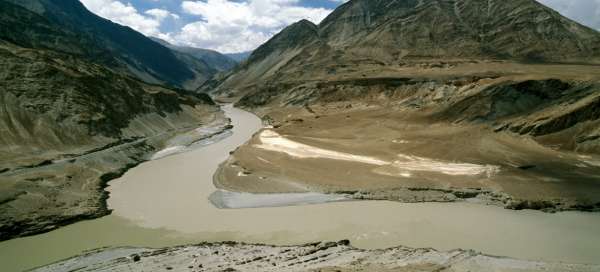 Zanskar Sangam is a tourist attraction not far from the town of Nimmoo, where the two largest rivers in Ladakh – the Indus and Zanskar – meet. The place is very photogenic due to the different water colors of both rivers
View of Nimmoo
Nimmoo is only 4 kilometers away from Zanskar Sangam. It is basically just a small green oasis under the arid mountains.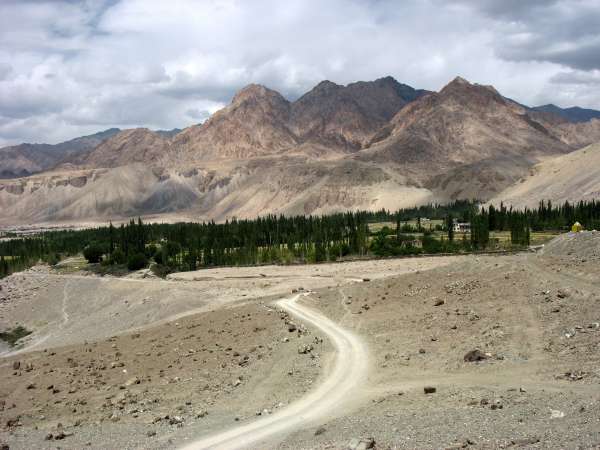 Indus Valley after the confluence with Zanskar
After the confluence with Zanskar, the valley opens wide. The water mixed so the bicolor could hardly be seen anymore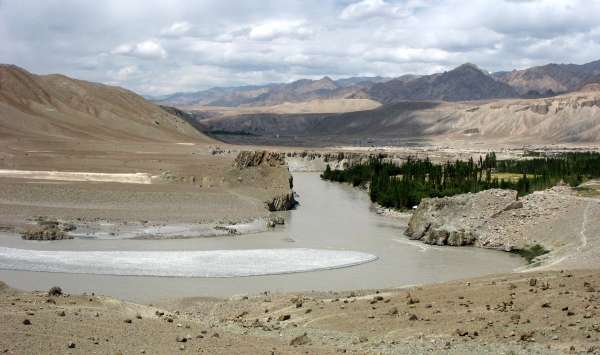 Mountains above the confluence of rivers
From the view of the town of Nimmo you can see the ridge, rising above the valley of the river Zanskar. The mountain in view, which ends the ridge is about 4,350 meters above sea level
Zanskar Sangam
The main attraction is of course a direct view of the confluence of both rivers. During our visit, the seemingly more powerful Zanskar, fed by glacial rivers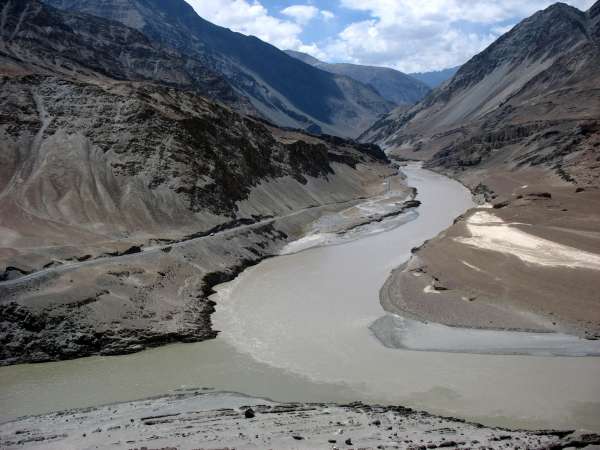 View of the bridge over the Indus
The road leading from the Zanskar river valley still runs almost a kilometer upstream of the Indus, where it was a good place to build a bridge.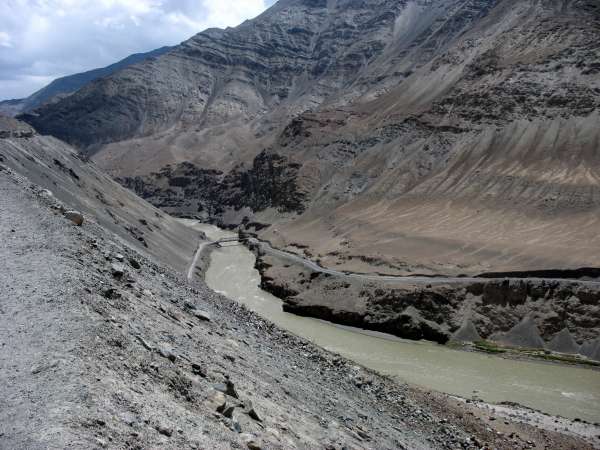 View of the Indus River Canyon
A little further on is the last viewpoint and then the road turns inland, because in these places Indus flows through a nice canyon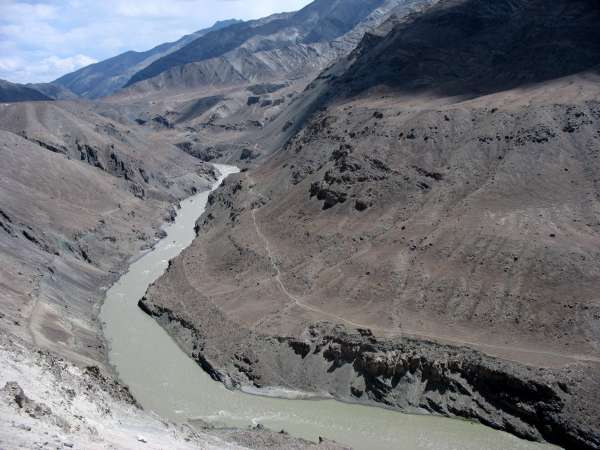 Applaud the author of the article!
Articles nearby
Thanks!
Have you been there? Write a review of this place
Already rated by 0 travelers