The most beautiful travel for wine
The best places with wine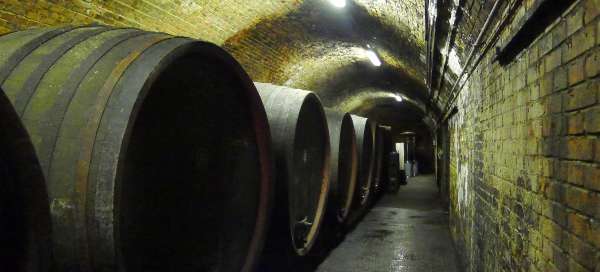 Do you love traveling to beautiful places and at the same time do you like good wine a lot? We bring you great tips on where to go on original trips not only for wine.
To the island of eternal spring not only for nice wines
Altitude: 399 m / 1 309 ft
The popularity of so-called volcanic wines. still growing. In this case, the vine obtains its properties from… continue reading
Behind the legends of fortified wines
With a million inhabitants, Porto is the second largest city in Portugal after the capital Lisbon. For sports… continue reading
History and wine
|
Altitude: 290 m / 951 ft
Between the Rhine plain and the Vosges mountains in Alsace, France, lies this historic and wine gem. The city… continue reading
An island of unique vineyards
Lanzarote has an area of 862 km2 and is the northernmost of the Canary Islands. The highest point is at 671 m… continue reading
History, nature and wine
|
Altitude: 275 m / 902 ft
From Mikulov in the direction of Vienna, we turn right after Drasenhofen and in a moment the road will take… continue reading
For the beauties of nature and nice wines
La Palma is another of the Canary Islands, where you will find beautiful nature, volcanic landscape, lush… continue reading
Applaud the author of the article!