Ascent to the top of Toaca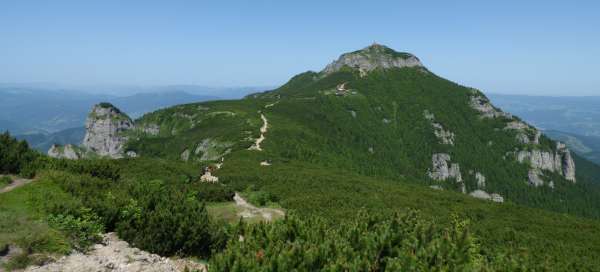 The Romanian Ceahlău Mountains, which is also the eponymous national park, rises above the Bikazská reservoir. It is a smaller mountain massif with two main peaks, one of which is Toaca (1904 m). A suitable starting point for the hike is the town of Durau, which is located directly at the foot of this mountain range.
Durau Monastery
Our journey begins in the town of Durau. The local monastery is definitely worth a visit, either for its unique frescoes or for its beautifully landscaped garden.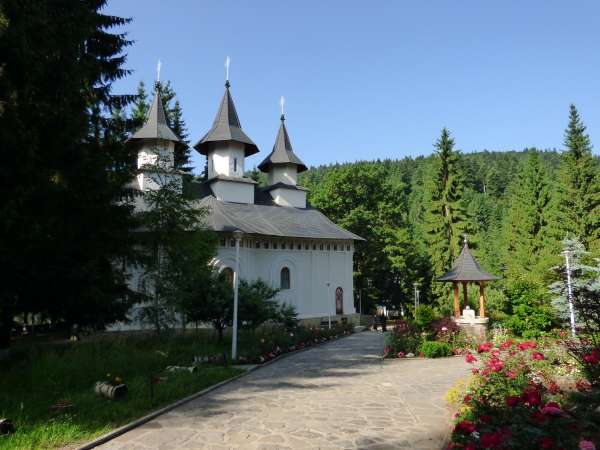 Cottage Fântânele
After overcoming the first of many parts of the climb lined with motivational signs such as "watch out for bears" or "watch out for vipers", we came to the Fântânele hut. Although it was just closed, the view was worth it. From there we continued further up.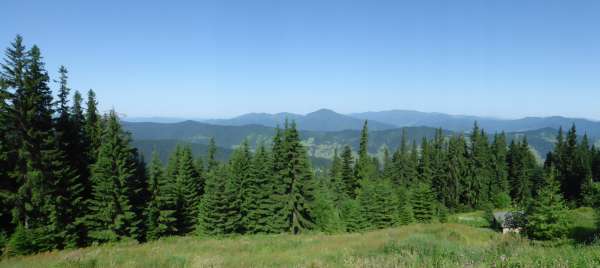 On the way to the top
Below the peak, where we waded only through the cage, we had a view of the Bikazka reservoir, the town of Durau and the Fântânele hut.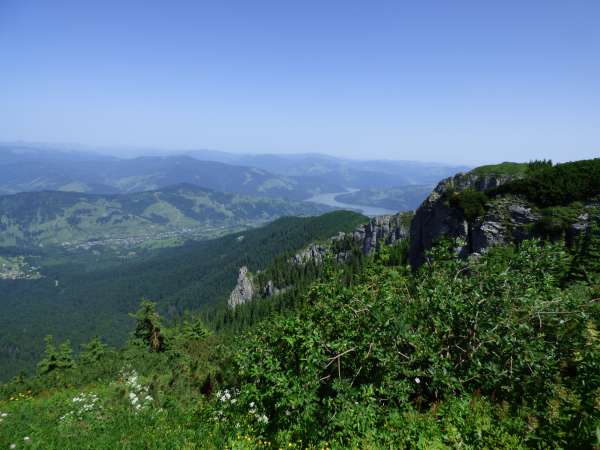 Flora
It's noon approaching and we are slowly staggering to the top, admiring the ubiquitous flora and lots of butterflies along the way.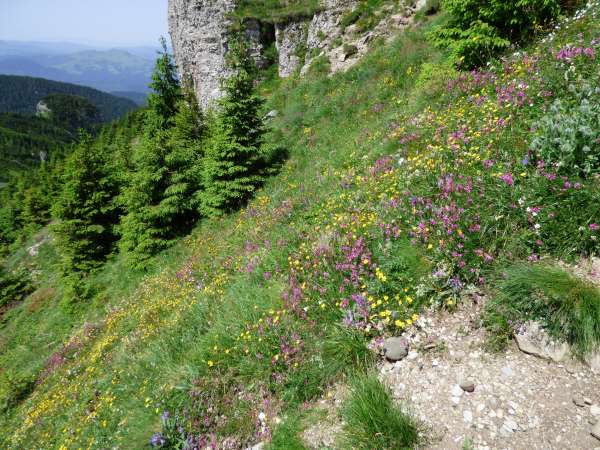 Top of Toaca
Finally, we reached the top from where we could enjoy beautiful views in all directions. The Bikaz Reservoir stretched below us.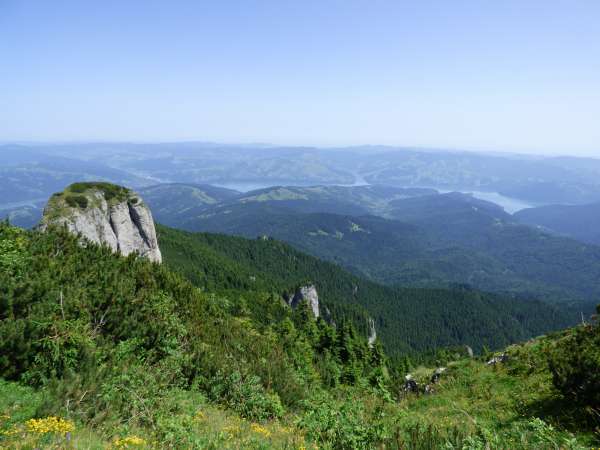 Where do we go next?
From the top of Toaca we could also see a part of the continuation of our journey, which further led to the cottage Dochia and then began to descend back to the town of Durau.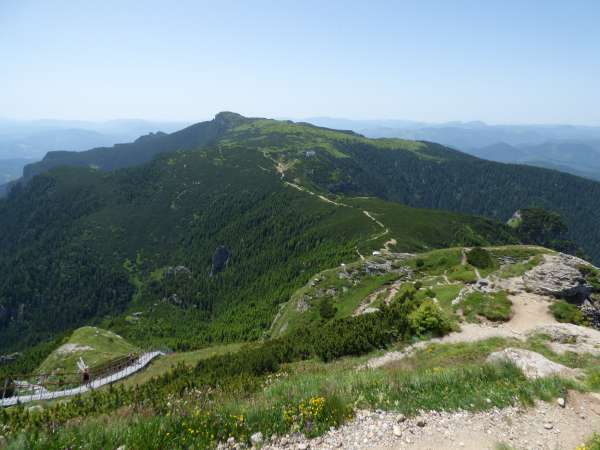 Way down
There is only one path to the top of Toaca, ie rather stairs. The metal staircase promises an experience not only on the way up, but above all on the way down, when it will only become clear how steep and "well-made" the stairs are.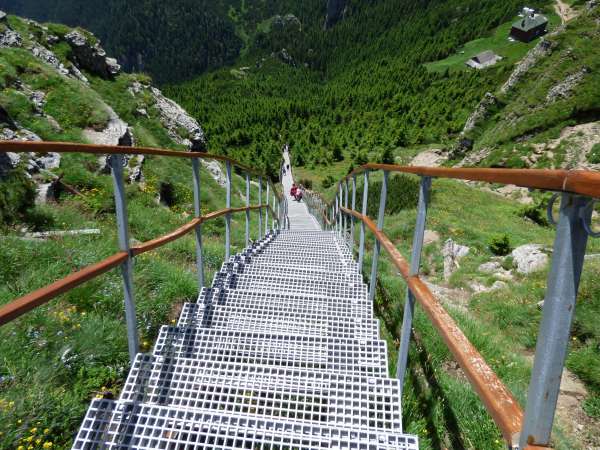 Further along the ridge
We continue along the ridge to the Dochia hut and on the way we look back at the ascent we took.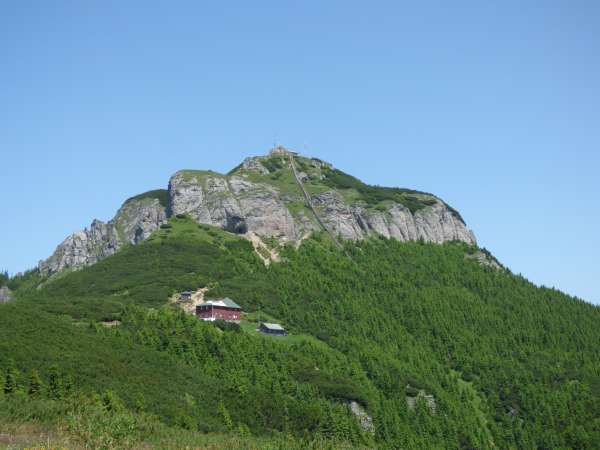 View
We take a break at the Dochia hut and enjoy the view of another part of the Ceahlău mountains.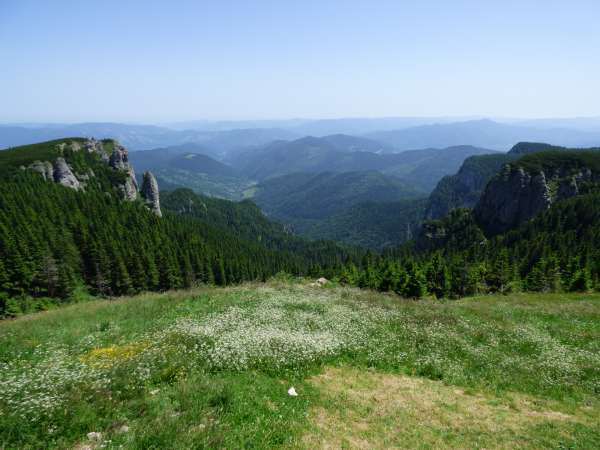 Way back
We pass a mountain monastery and for the last time we look back to the top of Toaca. Now we will only descend back to the valley.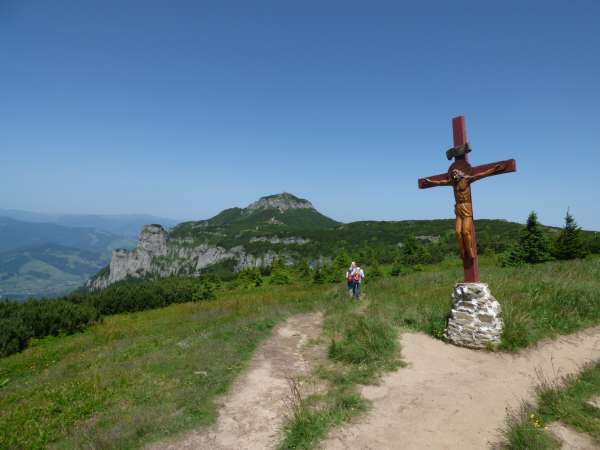 Descent
As difficult as the way up seemed, the way down was not much better. It must be added that we went to the top at least along the way. Now the path began to gradually disappear until it disappeared completely and only completely random markings remained, a descent of perhaps almost 90 ° and the expectation of when we would meet a bear.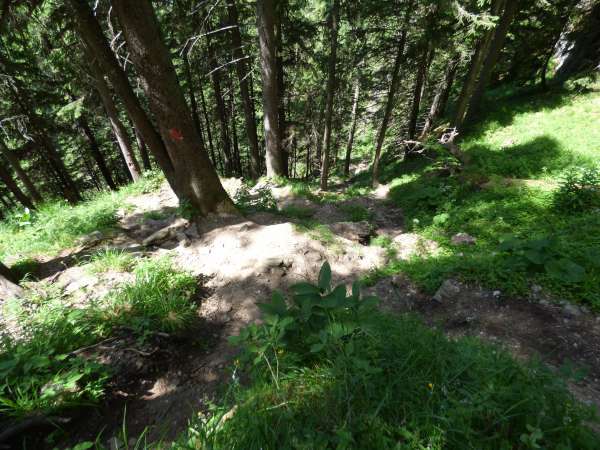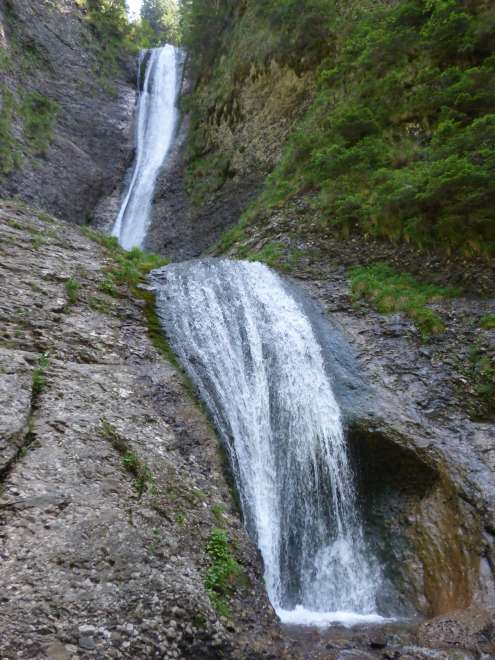 Duratoidea waterfall
On the way back, a surprise awaited us in the form of the beautiful Duratoidea waterfalls. Already greatly appreciated, we appreciated the opportunity to relax in such a beautiful place before the final kilometers back to Durau.
Applaud the author of the article!
Thanks!
Have you been there? Write a review of this place
Already rated by 0 travelers