Winter black beach
The journey to the plane takes an hour, the disadvantage is that you have to complete the same journey again when you want to return to the car. The advantage of this route in the winter is that the country changes very quickly in just a few minutes and the weather is diametrically different disadvantage is that the change can lead to a snowstorm, which is no longer so pleasant. The reward for this long and endless journey is not only the plane but also the beach with black sand and stormy waves.
An endless journey
The journey from the car to the plane took about an hour.
View of the hills
The journey is long and boring, but it brings such nice views.
View of the other side
Endless views to other sides bring a fascinating experience.
Mountains behind the road
The mountains lining the plain on which the wreck of the plane is located
Winter sun
The sun passes over the ocean all day during the winter and shows us its beauty.
Black Sand Beach
Empty beach with beautiful black sand without people.
Ocean
Winter has the advantage that it was just us and the waves on the beach.
View from the plane
Everyone is taking pictures on the plane, I decided to take a view of the landscape from the plane and it was definitely worth it.
On the plane
During the popular photo shoot from the top of a dropped plane, it is necessary to pay attention to the fact that the structure is already starting to fall apart and the crowds of tourists in the summer months certainly do not help. There is no information board with information about the plane crash, so there are a few: the plane crashed on November 24, 1973 and fortunately no one was injured in the accident. A U.S. military plane was inspecting nearby glaciers before the accident. Allegedly, 20 years after the plane crash, a local farmer used to go to pump his plane in his tractor, but what is hard to believe when looking at the wreck of the plane and especially the surrounding country when the question arises why there should be a farm?
Unpleasant wind
An unpleasant wind was blowing all the way there and hired back.
Applaud the author of the article!
Part of gigalist
Giga List:
The most beautiful trips in Iceland
Iceland is one of the most beautiful countries in the world due to its rugged geologically very lively landscape. The most common… continue reading
Thanks!
Have you been there? Write a review of this place
Already rated by 3 travelers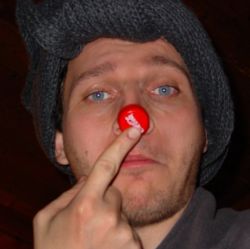 malinký vrak letadla v obrovské pustině - a výslední dojem parádní (zajímavé místo pro fotografování)