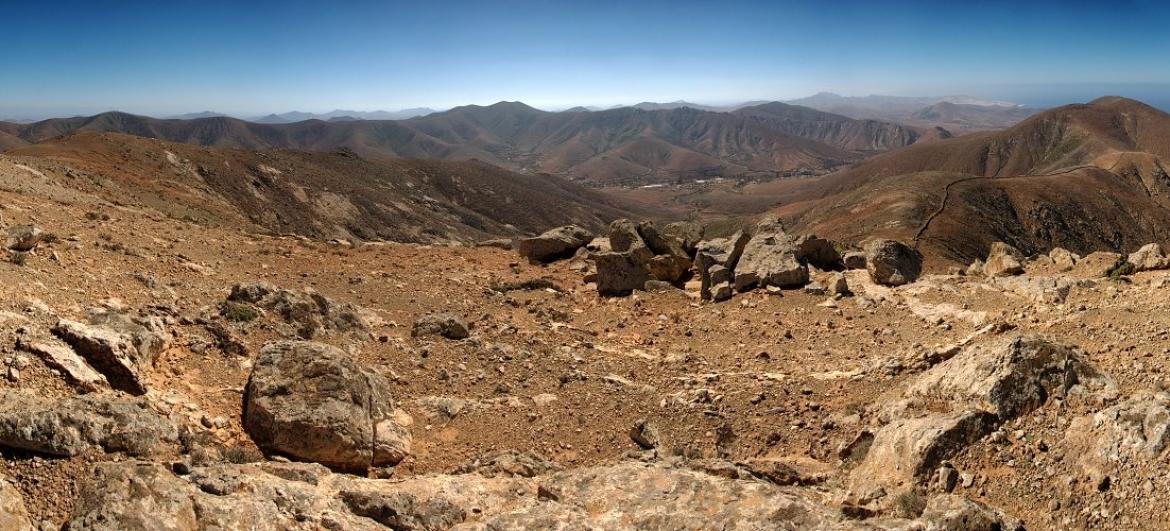 Fuerteventura

Weather and season
Do you have anything to say about this? Don't hesitate and write your information and experience to help other travelers.
Like all of the Canary Islands, also Fuerteventura is visited year-round thanks to its warm climate.
The main season is the summer, when lovers of swimming in the ocean (water is warmer here in summer) and sunbathing on the beautiful yellow beaches arrive (east of the island), or surfers (north and west of the island).
But for walking and trekking is better off-season period. The temperature is then during the day between 19 to 23 degrees and you can also occasionally admire flowers here. The temperature can rise up to 30 degrees in the summer and this is not very pleasant, because there are not many possibilities to hide from the sun here. But not many visitors are interested in hiking in the interior of the island.
There can be occasionally also a downfall in the winter months, but generally is Fuerteventura the driest island of all.
Unpleasant may be east wind, which veils the island into the mist of fine Saharan sand for several days.
Weather forecast
Weather radar
Activities
Practical information