Cherry nativity scenes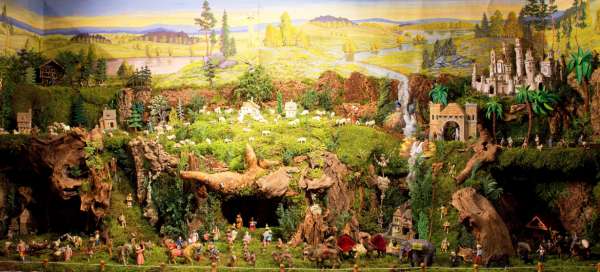 Nativity scenes in Třešt have more than 200 years of tradition, and thanks to this, in 2015, they were added to the list of intangible assets of the traditional folk culture of the Czech Republic. This tradition lives on even today and, as one of the few cities, keeps the Christmas holidays until the end of the year, so the Christmas tree stands in the square until February. Every year in Třešť, the Bethlehem route is created, where tourists and locals can visit houses where nativity scenes are displayed. The oldest preserved Třešť nativity scenes are in the museum, and the largest ones are in Schumpeter's house, where the exposition has been expanded.
Everyone is an original
No Nativity is repeated, so in them you can see things and buildings that are familiar to the human eye. For example, here you can see the houses on the square in Telč.

A beautiful spectacle
Unreal hours of work can be seen here

Paper nativity scenes
Paper nativity scenes are the very first to be created. Today, we divide Nativity scenes into paper and carved ones.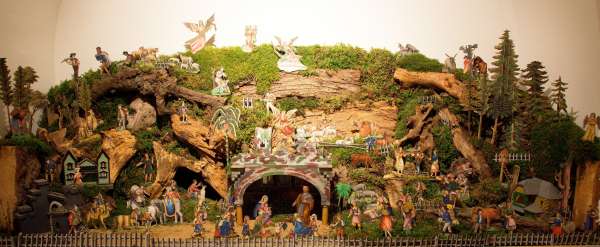 The biggest ones!
The biggest one didn't fit into the frame! Some Nativity scenes are so sophisticated that there are even moving figures.

Map of the Bethlehem route
You can ask for a map of the route during your visit and follow the nativity scenes.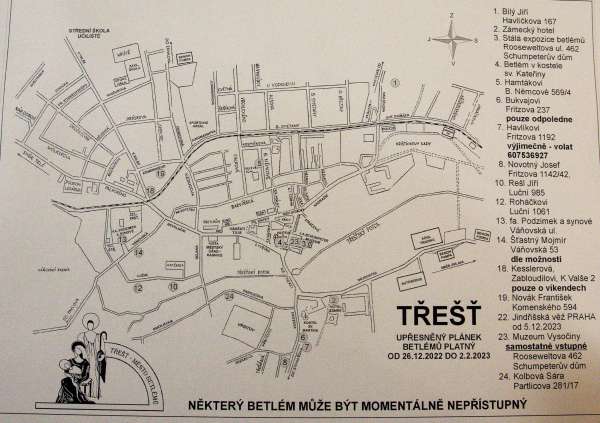 The oldest Bethlehem
This is perhaps the oldest Bethlehem. A final word. Every year the Bethlehemites take care of their Bethlehems. Both for their decoration – stumps, branches, mosses, and for repairing or improving the figurines.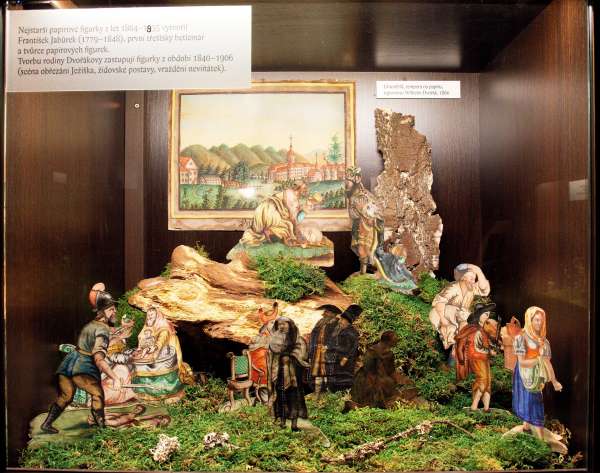 Applaud the author of the article!
Thanks!
Have you been there? Write a review of this place
Already rated by 0 travelers