How to Travel South America
Things to visit, experience and taste in South Ame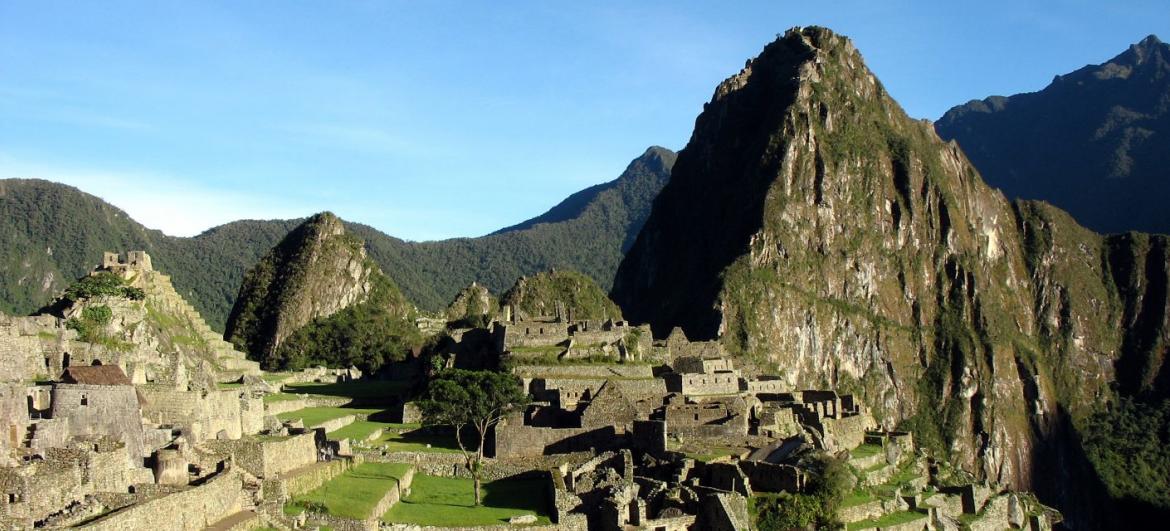 South America is undoubtedly one of the most colorful continents in the world. You will be captivated by beautiful mountains, volcanoes and glaciers, the famous Amazon forest, amazing beaches, native Indian culture and magnificent colonial architecture. In this article we'll tell you what to visit and see which country or countries to choose to visit. We will show you recommended itineraries. We advise you what to be careful about, what to think before traveling
1) What to visit and see in South America
First we look at the world's unique in South America, then the most beautiful and most famous places, and also give tips on "secret", little visited places
World's best of South America
Let's start with what the world's best to find in South America. Most of these places are worth visiting not only because they are the world's best, but also for their beauty and interest. These places are mostly in itineraries of classical circuits around South America, ie outside Ojos de Salado, which is located in the highland wasteland
Amazon River: The longest and largest river in the world. It is possible to trek to the source of this river high in the Peruvian Mountains or to look at the impressive two-color confluence with Rio Negro "Encontro das Águas". The Amazon basin is accessible from Peru, Bolivia, Ecuador, Colombia and, of course, from Brazil where it flows into the sea
Salto Angel Waterfall: The world's tallest waterfall, located in the beautiful Canaima National Park in Venezuela. The local table mountains overgrown with lush vegetation make it a beautiful backdrop. Thanks to the riots in this country currently the least visited South America currently
Ojos del Salado Volcano: The highest active volcano is located on the border of Chile and Argentina. It is easily accessible from the Chilean mining town of Copiapo. In the massif of this volcano you will find the highest lakes in the world, even though they are basically just frozen puddles
Amazon Jungle: The world's largest forest is located in the basin of the world's longest river – the famous lungs of the world. Unfortunately, the forest is increasingly plundered despite the declared efforts to protect it in the form of many national parks.
Salar de Uyuni: The world's largest salt plain, set in the stunning landscape of the Bolivian Altiplano. White salt mass is interrupted by several rocky "islets" with impressive cacti
Titicaca Lake: The world's highest navigable lake (for commercial cruises). Titicaca is also a beautiful lake situated on the border of Peru and Bolivia with lots of islets with a peculiar culture
Pantanal: The world's largest wetland. An ideal place to observe capybaras, alligators, anacondas and more
Rio de Janeiro: A famous city nestled in a stunning landscape of rocky cones. You will also find the world's largest and most famous carnival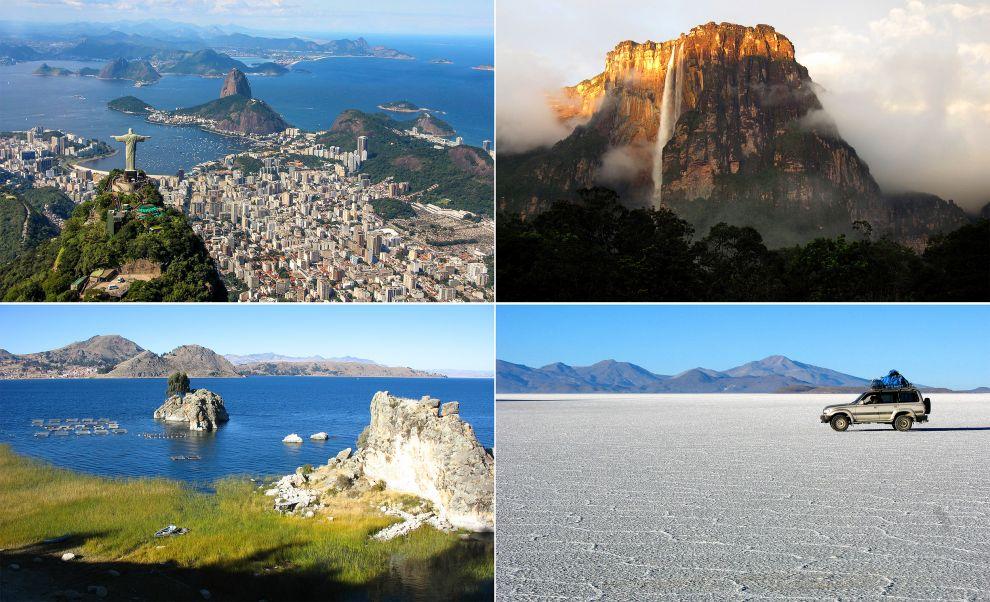 The most beautiful places of South America
There are thousands of beautiful places in South America, so our selection is more like a selection of the most famous in South America. However, this does not change the fact that they are truly breathtaking places, although of course they are besieged by tourists
1. Machu Picchu: located in Peru is undoubtedly the most famous place in South America. These stunning inca ruins are located in an incredibly photogenic location in a mountain pass amongst the lush vegetation.
2. Iguazu: for someone the world's most beautiful waterfalls, it is located on the border of Argentina and Brazil. You will have a completely different experience from each country when exploring the waterfalls
3. Galapagos Islands: Ecuador's volcanic archipelago is famous for its unique fauna and flora. The most famous example of evolution in the world
4. Torres del Paine: the best known national park of Chile and a place in Patagonia with beautiful rock towers and lakes.
5. Eduardo Avaroa Reserve: the southwestern tip of Bolivia is filled with a marvelous volcanic landscape with colorful lagoons, alpine desert, fumaroles and thermal pools.
6. Fitz Roy: breathtaking rock towers in the Argentine part of Patagonia. Perhaps the most photogenic place in all of South America
7. Table Mountains: in Venezuela including the world's highest waterfall Salto Angel and the highest table mountains of Roraima
8. Perito Moreno Glacier: the most famous and photogenic of dozens of Patagonian glaciers located in Argentina
9. Easter Island: one of the most mysterious places in the world with famous gigantic sculptures belongs to Chile
10. Alpamayo: as a typical example of the amazing South American mountains covered with glaciers in the tropical belt.

Secret and little known places in South America
What we think is best in South America are the hundreds and thousands of beautiful places where you will not even meet a live. How many times you can go through another valley or select a little-known volcano on the map. Virtually nowhere else in the world are mountains as desolate as here. For example, in the most visited mountains in Peru – Cordillera Blanca, you can meet tourists only on the Santa Cruz trek by the Pastoruri glacier or at the Lagunas de Llanganuco and practically not elsewhere. In the beautiful Cordillera Huaytapallana you will meet at most some local weekend excursion and so it is with all the countries of South America.
However, you have to reckon with the fact that these little-known places or located outside the main cruise routes may be more complex logistics or you must be completely self-sufficient for several days. You can get here only if you are traveling alone or with a specialized travel agency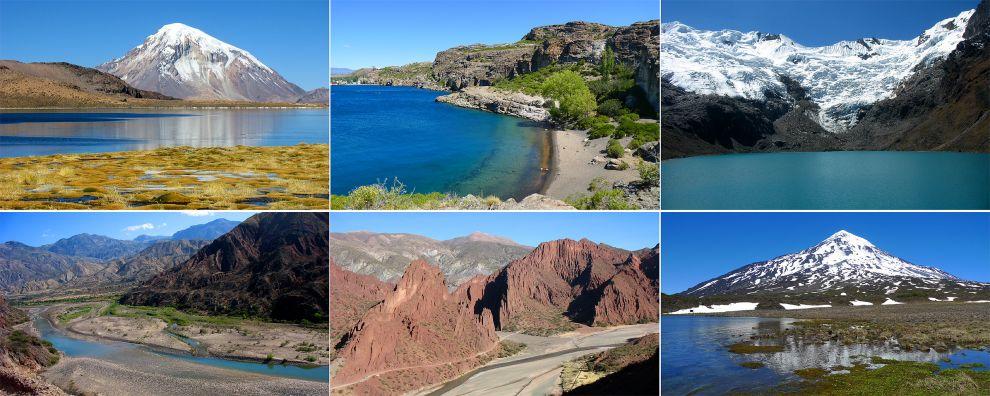 2) Best activities in South America
So what to do in South America? Apart from the classic travel from one interesting place to the next (we will talk about recommended travel itineraries later), it is a continent especially designed for adventure treks and climbing. After Africa, it is also the best continent to watch wildlife and flora. Here you can experience the most amazing cycling routes in the world on the famous Death Roads. Interesting are also cultural customs and festivities including the famous carnival. Of course you can spend your holiday swimming on the amazing beaches here. Let's take a look at the individual interest activities
Climbing in South America
Compared to the Asian Himalayan countries, there are significantly fewer fees, permits, mandatory guids, simply the duty to enter the mountains (unless, of course, do not count mountains such as Aconcagua). However, do not count on some lodges and similar services as in Nepal. You will find here really beautiful mountains covered with glaciers or hundreds of conical volcanoes, which are the main destinations of climbers
Peru: here the favorite mountain of Huascarán, the beautiful Alpamayo or the massive volcano Coropuna
Bolivia: the most frequent destination is the relatively easy peak Huayna Potosi, often climbing the highest mountain in Nevado Sajama or the "most beautiful" volcano in the world of Parinacota. Other targets are demanding ascents on Illampu, Illimani or Ancohuma
Chile: the highest volcano in the world, Ojos del Salado, is of course a big challenge. In its vicinity you will find a number of other six thousand volcanoes
Argentina: This is undoubtedly dominated by America's highest mountain – Aconcagua.
Ecuador: here you will find mainly volcanic targets in the form of Chimboraso and Cotopaxi
There are, of course, many other high mountains in other countries of South America, mainly in Colombia (Pico Cristobal Colon) and Venezuela (Pico Bolivar), but they are no longer such famous climbing destinations.
** Climbing for tourists **: South America is unique in that on some volcanic peaks you can reach up to six thousand heights as a tourist without any equipment, eg the volcano Uturuncu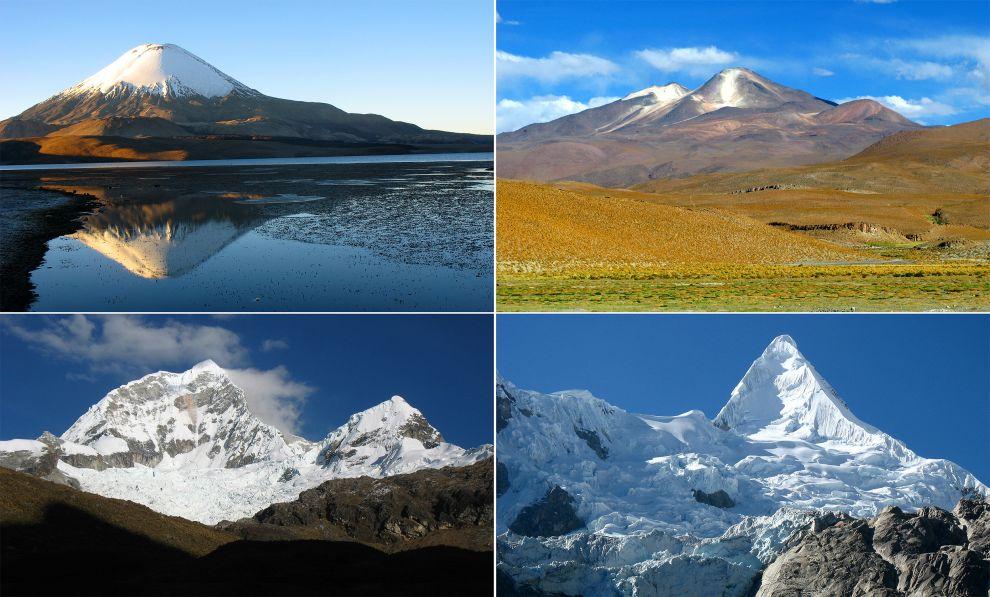 Activities
Practical information
Applaud the author of the article!
Recommended article
Magazine:
How to Travel South America
South America is undoubtedly one of the most colorful continents in the world. You will be captivated by beautiful mountains,… continue reading