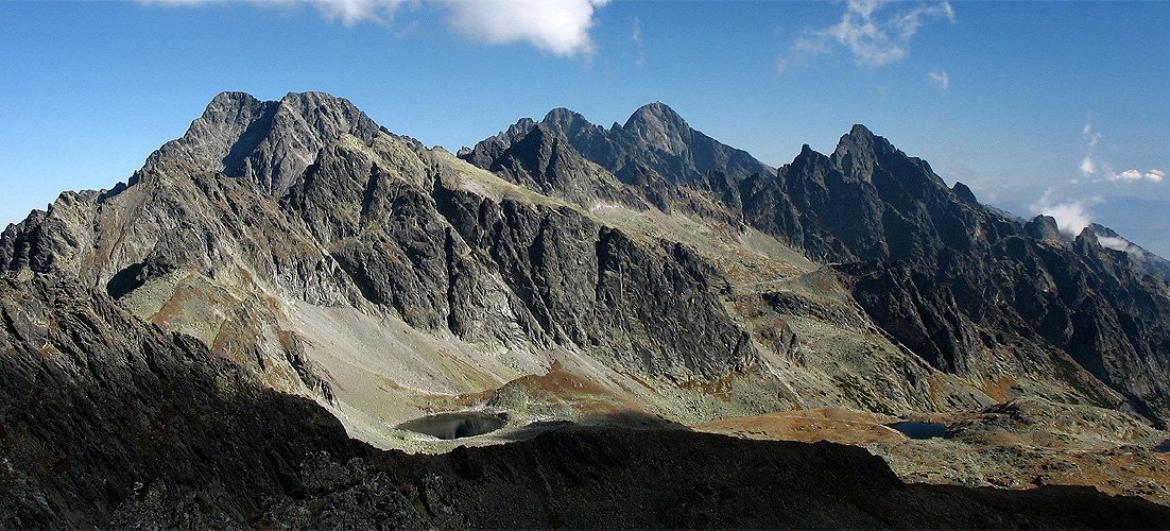 Slovakia

Hiking
Do you have anything to say about this? Don't hesitate and write your information and experience to help other travelers.
Hiking circuits & Trekking
Most visitors come to Slovakia for tourism. The mountains are not so monumental here as the Alps (there are not, for example, glaciers ), but you can undertake here a series of long ridge hikes with amazing views that can be managed by ordinary tourists without climbing knowledge.
The High Tatras: the highest and most often visited mountain in the Slovak Republic. Beautiful peaks, slightly technical crossings of passes and beautiful mountain lakes (tarns). Most tourists, however, do not undertake here a classic trekking, but a number of day tours
Crossing of the Low Tatras: complete crossing of this range is probably the toughest classic trek in Slovak. The length is about 92 km and hike will take 4–5 days. Total elevation is more than 5,500 meters. But beautiful views of the surrounding mountains are definitely worth the spent effort
Crossing of Small Fatra: another favorite treks without technical difficulties, but even though it belongs with its 75 km among those difficult
Slovak Paradise: paradise for those loving hikes in wild gorges around the magnificent waterfalls with occasional beautiful views of the nearby High Tatras
The Western Tatras (Rohace): Mountains in between climbing and walking, so you will enjoy here the ascents with the use of hands
Crossing of Big Fatra: 50 km long crossing, where you can encounter a bear or other wildlife relatively quite often
Over Choc Mountains: A little forgotten limestone mountains with an amazing view from the highest peak – Velky Choc ("Big Choc").
Path of Heroes SNP: 720–750 km long trek across Slovakia (most of the way is the same as the international route E8) passes through areas reminiscent of the Slovak National Uprising. The elevation difference is more than 30 km and the time needed to complete the crossing is between 20 to 30 days.
Mountains Climbing
One day Hikes
Activities
Practical information