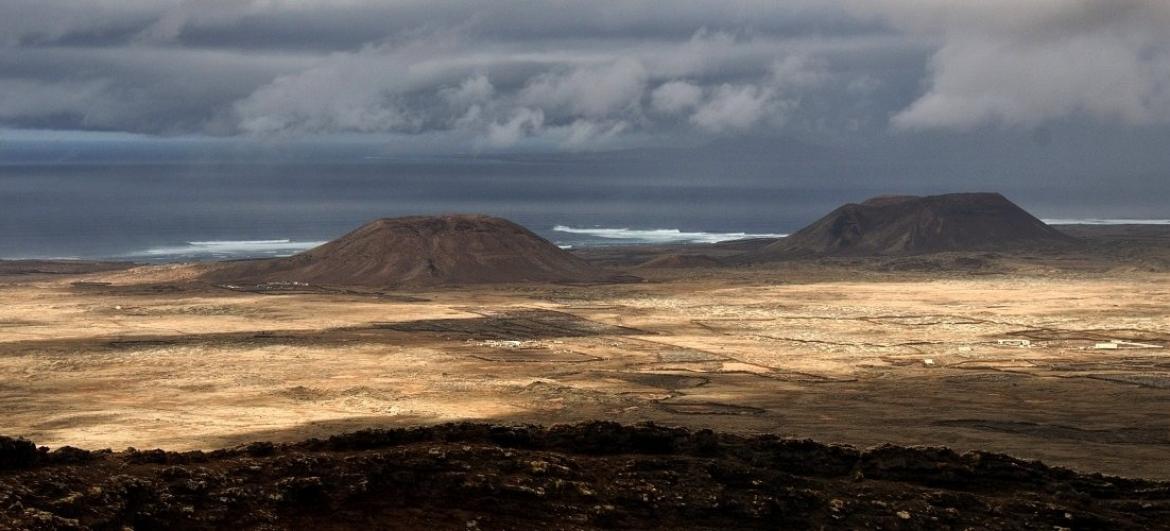 Corralejo
The journey begins in the tourist center of Corralejo. It is a tourist route GR131, which leads to the south across the island.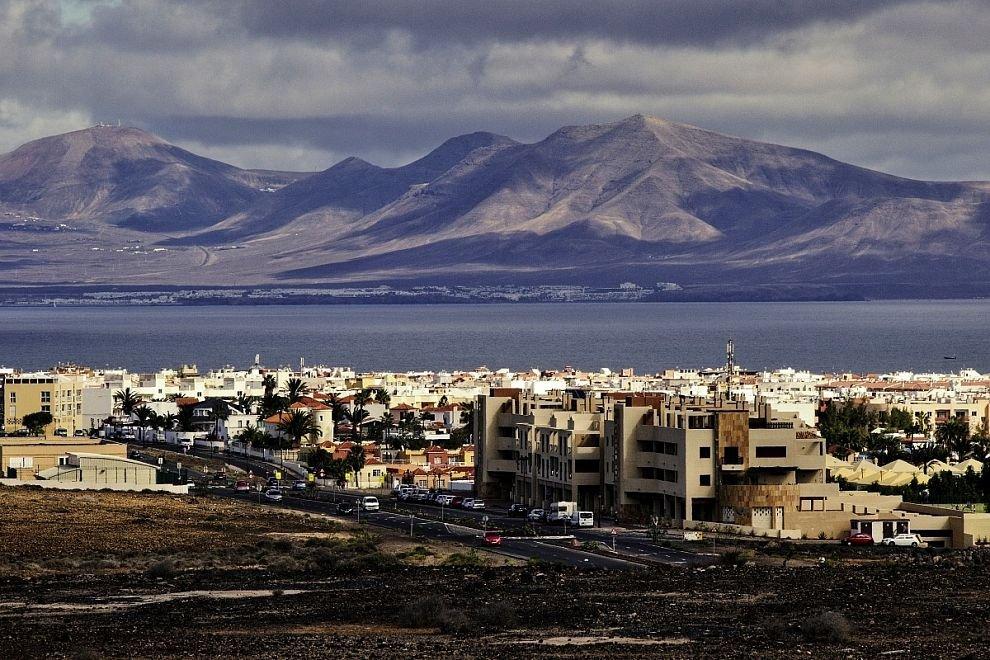 Lanzarote
Corralejo is also the port, from which you can easily get by a ferry to the neighboring island Lanzarote. Its southern coast is a very well visible from the path.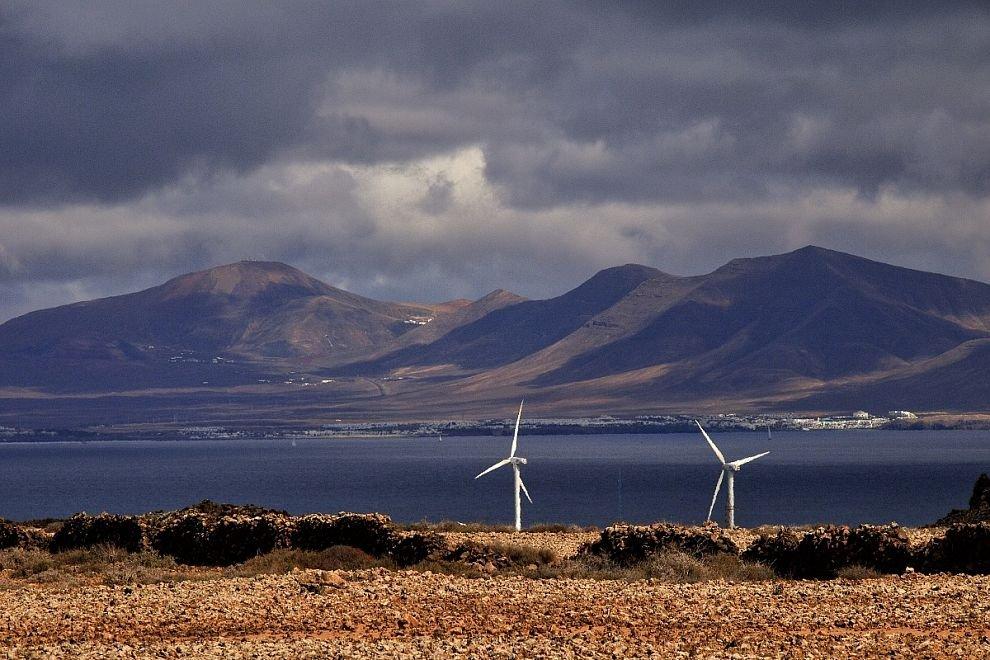 Montaňa de la Mancha
Wide dusty road leads around the volcanic peaks (on the left in the direction of walking to southwest). In the north and northwest direction is uncovered view of small farms with another volcano Montaña de la Mancha in the background and island Lanzarote on the horizon.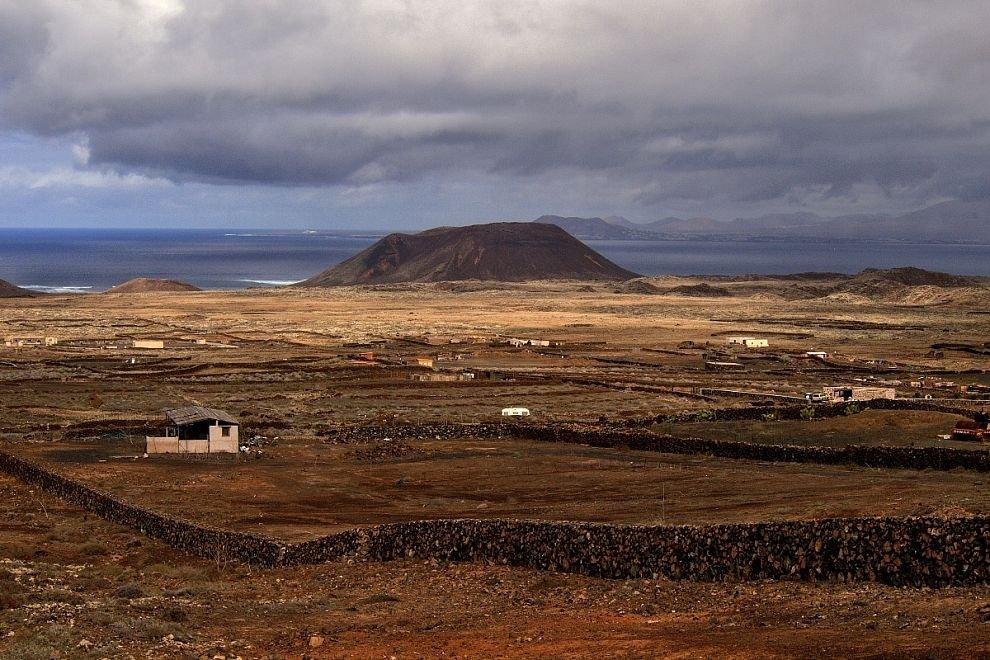 Montaňa Lomo Blanco
There is another distinct peak in the barren volcanic landscape. The slightly undulating path passes various stone walls separating individual plots. In small farms are usually bred goats and sheep.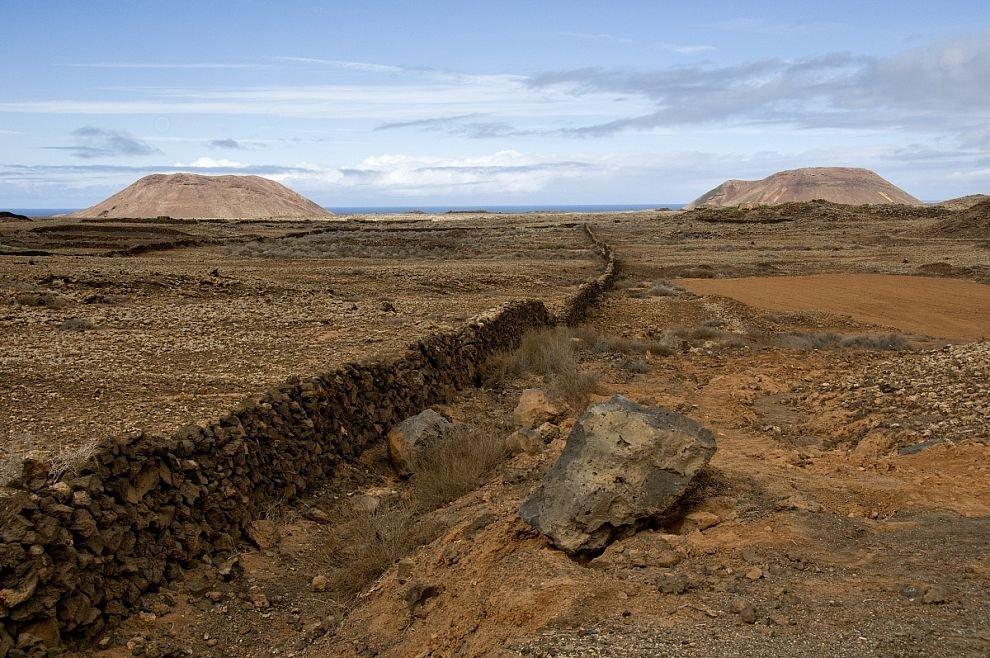 Calderon Hondo
From the main path leads to the crater on the right signposted narrow path. It ends at the northern edge of the crater at an altitude of 227 m asl. Another continuation to the top is on the right through the free terrain along the edge of the crater. From the height of 278 m asl is. a panoramic view around the whole northern part of island Fuerteventura.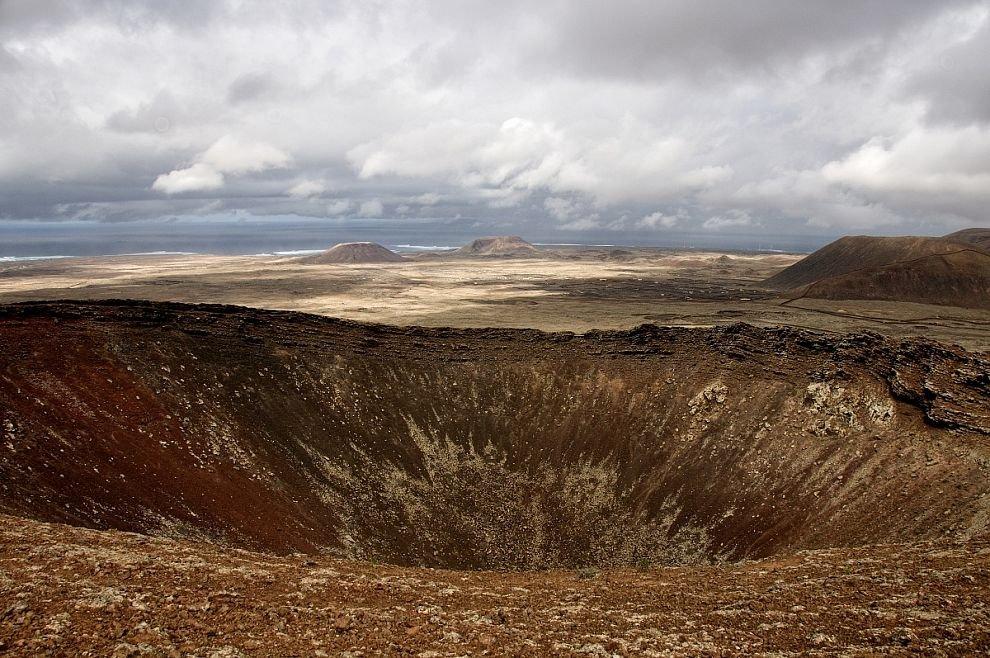 Playful weather
It is worth not to rush and spend some time at the top. Rapidly changing weather can conjure up in the surrounding countryside an interesting play of lights and shadows with a backdrop of surrounding volcanic peaks and neighboring Lanzarote.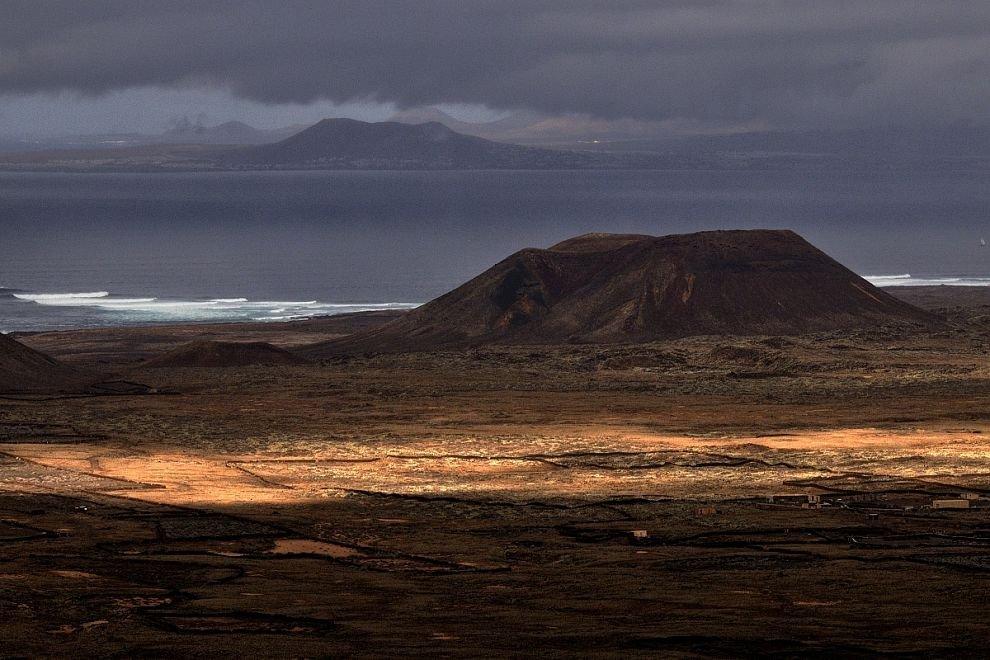 Barren landscape
In the southeast direction is visible the chain of volcanic peaks dominated by Montana de Ecanfraga, which touches with its 533 meters asl the low trade wind clouds. There is no path leading to the vast majority of these peaks and so tourists need to consider their capabilities and capacities during the ascent in free terrain.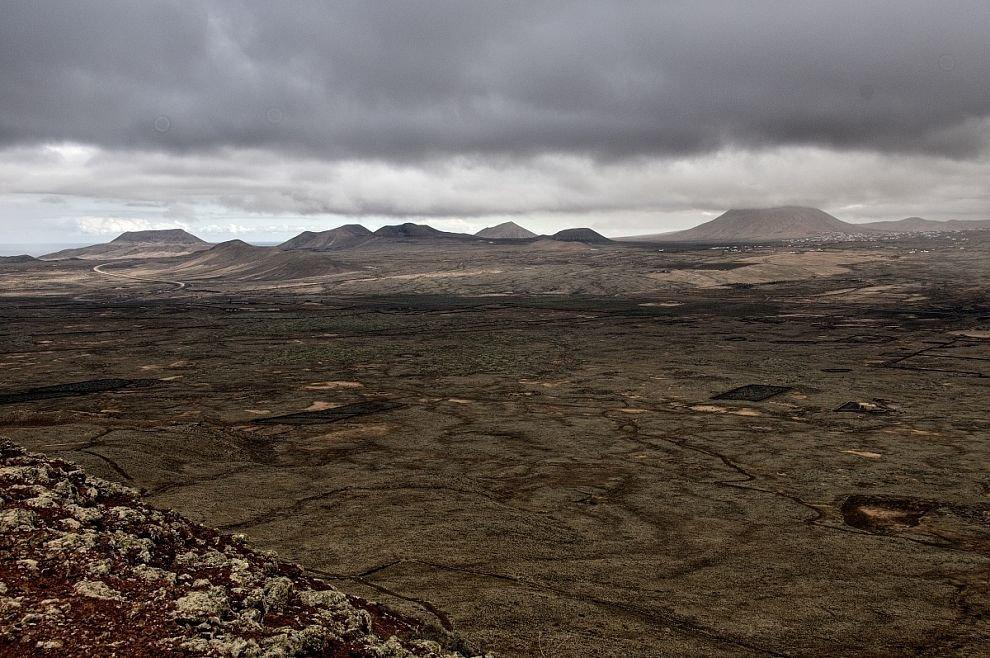 Lajares
There is village Lajares in the southwest of the neighborhood of Calderon Hondo. It is possible to walk down here and use a bus to the place of accommodation. In the case of using the car from the starting point there is no other choice than to accept the return by the same route. The wall of highest island peaks with an altitude of around 800 meters above sea invites for exploration in the southern horizon.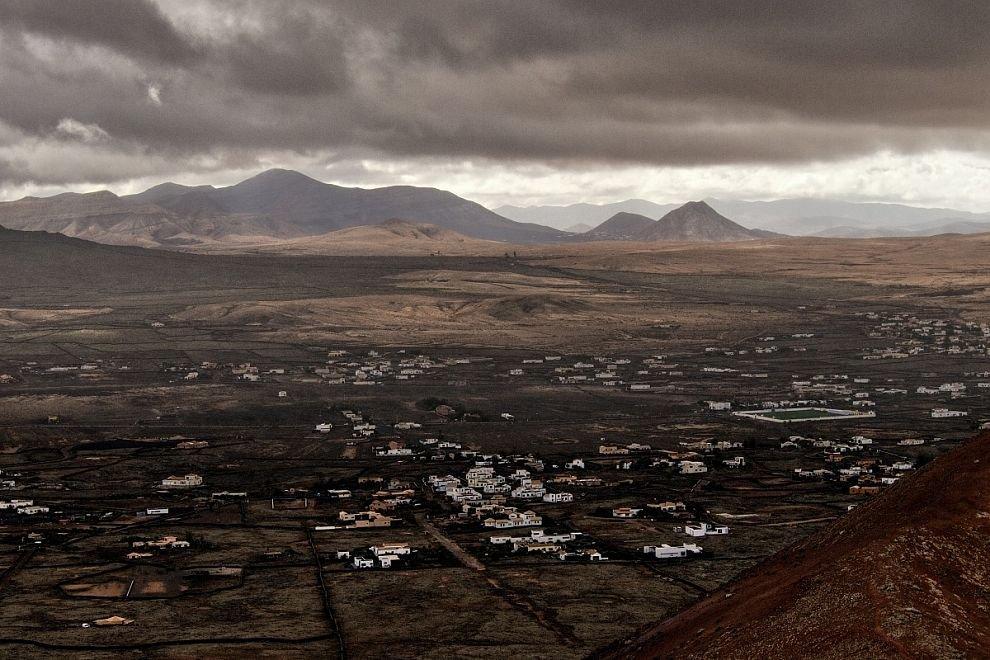 Practical information
Thanks!
Did you like this article or not? Rate it!
Already rated by 1 traveler
Applaud the author of the article!
They want there (0)
Be the first, who want to go there!
Have you been there? Contribute a good advice to travelers who want to go to this area or add places to your visited list.
Do you want to go there? There is nothing easier than having to deal with others and go on a trip or get tips on where you want to go.