Trek through Tunkin range
Through wild nature to healing springs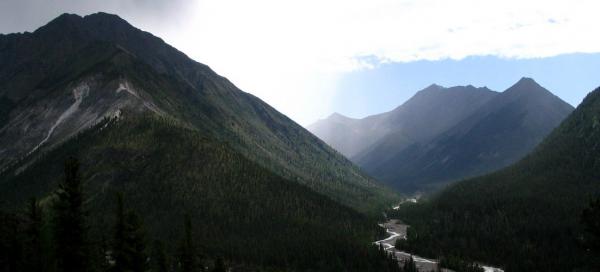 This relatively long trek in beautiful countryside of East Sayan in Russia leads mainly in uninhabited areas, with the exception of recreational resort in the valley of river Sumak, which lies roughly in the middle of the trek. Here are the healing springs of mineral water and you can stay here for a while and gather energy for further journey (or return back the same way). In addition to recreational resort (dearly paid) at the springs in the valley of Sumak, there are several log cabins on the other side of the river, where it is possible to sleep for free, however, if there is free place. Naturally, you shall leave the cabin at least in the same condition as when you arrived. Right at the cabins we can recommend the use of russian sauna or bath with radon water (also for free). 
1 to 4 day
From the settlement Nilova Pustyn (Nilovka) to the springs of Sumak
The starting point of the trek to the settlement Nilova Pustyn can be reached by road leading through Tunkin valley and turn right from the main road in the settlement of Turan. You will then walk to the camp Strelka, the ideal place for the first overnight stay.
 
Part of itienary
Article:
From Irkutsk below Munku - Sardyk
The way to the mountains of Eastern Sayan leads from Lake Baikal either from Irkutsk, where is the airport or from Sljudjanka (or… continue reading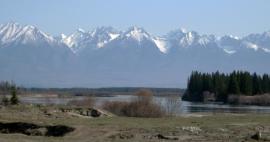 Part of itienary
Article:
Ascent from Nilovka to pass Shumak
There are several options how to get to the spa Shumak from Tunkin valley. The easiest and also the most common way by walk leads… continue reading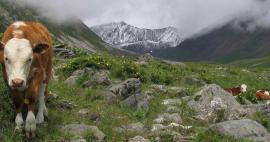 Part of itienary
Article:
Trek in Valley of Sumak
In the middle of East Sajan is the valley of Sumak, where a lot of mineral waters with healing effects spring to the surface. We… continue reading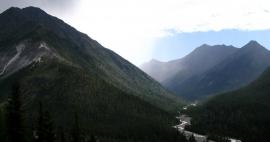 5 to 9 day
From the springs of Sumak to the settlement Arsan
More difficult part of the trek leads from the spa Sumak to the settlement Arsan. Along the way you will encounter several fords of rivers and Arsan pass.
 
Part of itienary
Article:
Trek from Sumak to Arsan
If you have enough time and want to enjoy the nature of Eastern Sayan without crowds of tourists, then this way is exactly one of… continue reading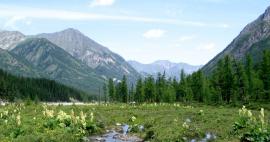 They been there (0)
Be the first who been there!
They want there (0)
Be the first, who want to go there!
Have you been there? Contribute a good advice to travelers who want to go to this area or add places to your visited list.
Do you want to go there? There is nothing easier than having to deal with others and go on a trip or get tips on where you want to go.
Applaud the author of the article!
Thanks!
Have you been there? Write a review of this place
Already rated by 0 travelers