Trek from Sumak to Arsan
Alternative route from the valley of Sum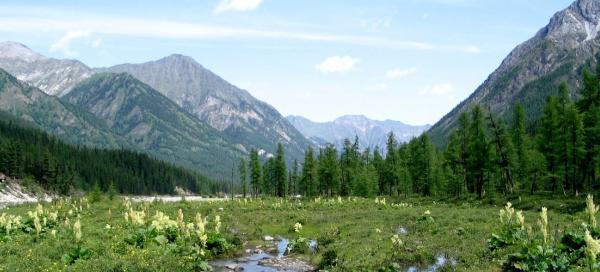 If you have enough time and want to enjoy the nature of Eastern Sayan without crowds of tourists, then this way is exactly one of the alternatives of the return to civilization from springs in the valley of Sumak. But this route does not offer many views as it leads mainly in the valley of the river Kitoj (Китой), which gave the name to this part of the mountain (Kitojske golce – Китойские голци).

 
Meadows in the valley of Sumak
The start of the way is quite comfortable and leads along river Sumak (Шумак), which flows into the river Kitoj (Китой) after a few kilometers.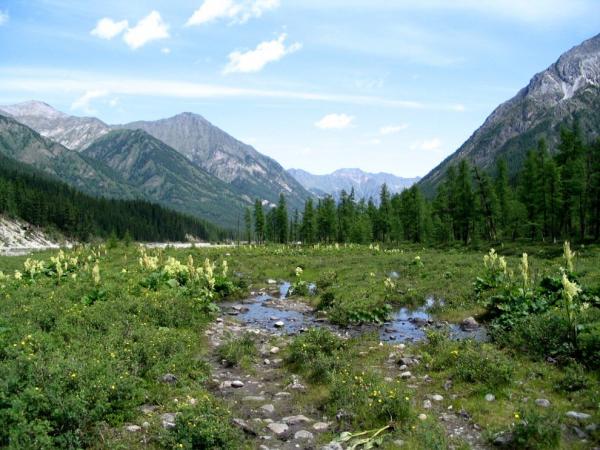 Canyon of Sumak
Before we get to this confluence, open up the views into a deep canyon through which the river flows. This place is definitely not suitable for those suffering from altitude sickness, because the footpath is very narrow in some places and in other places it disappears at all. It is sometimes necessary to consider each step and do not rush.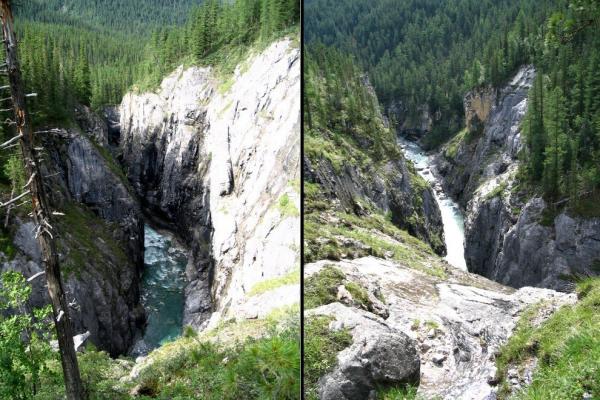 Kitoj
From the confluence of Kitoj and Sumak we continue on along the river Kitoj that is here already a fairly large river and its broader valley offers at least partial views of the surrounding hills. The slopes of its valley are covered by relatively wild forest, so especially lovers of botany will enjoy it here.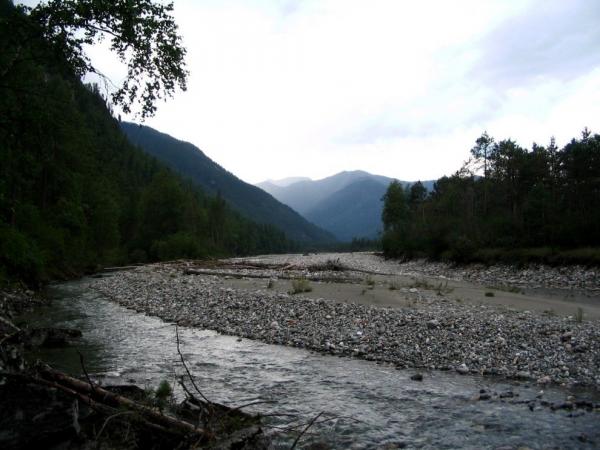 Tributaries
Hunting lodges can be occasionally used for accommodation during the journey, but it is not advisable to rely on them. In addition, it is necessary to overcome several larger and smaller tributaries. The largest one is the river Biljuty (Билюты). There is a bridge across the river drawn on the map, but reality is not always the same.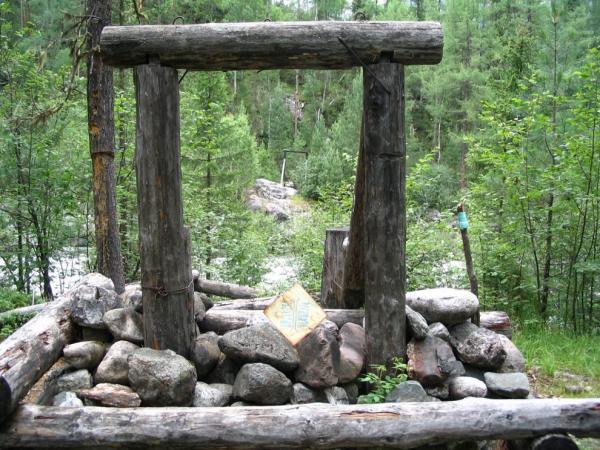 River Biljuty (Билюты)
To overcome this river, it is good to use ropes to either improvised transportation or at least to secure. However, it is possible to wade across the river without the use of rope, but is very risky because the river is more suitable for rafting rather than for wading.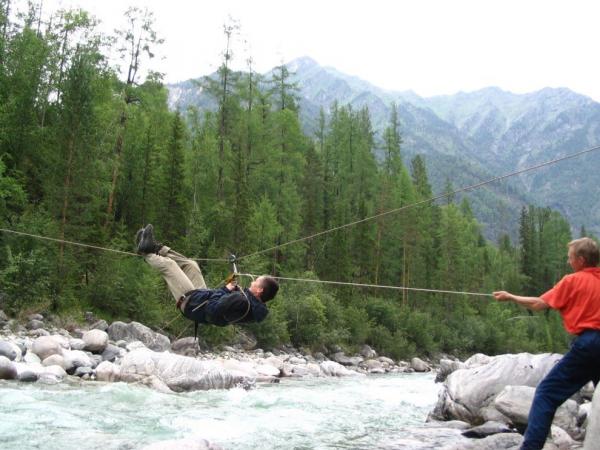 Turning to pass Arsan
If we successfully overcame all the obstacles, we must not miss the turnoff to the pass Arsan (Аршанский перевал). We can still for the last time admire the views of the river valley and turn right and start to ascent. Direction is also shown by an improvised guidepost writing Arsan "Аршан".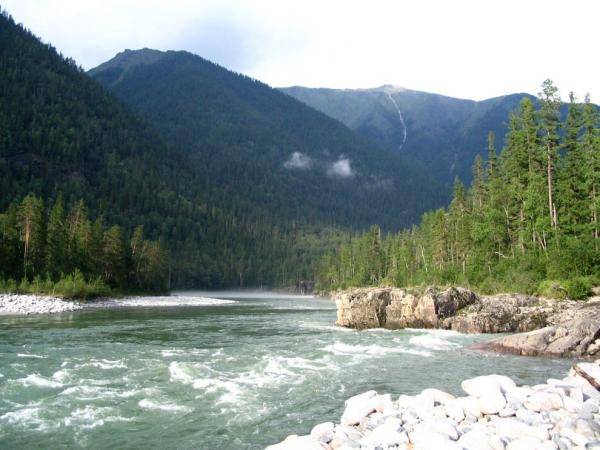 Ascent under the pass
During the ascent, which takes us a few hours we again need to overcome a small river. In places there are remnants of walkways, which probably did not withstand more water. But you can always find quite a suitable place for safe crossing.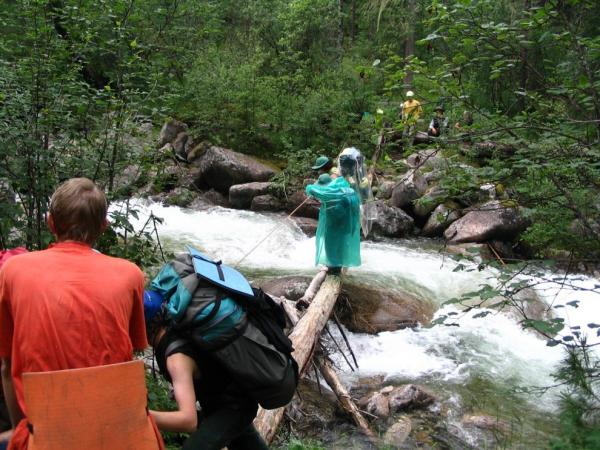 Pass Arsan (Аршанский перевал)
Only a short walk below the pass Arsan "Аршанский перевал" is a nice meadow suitable for a tent. The pass itself is visible slightly on the left side and in nice weather there will probably be views of the opposite hills. The way from here to civilization will not last more than one day.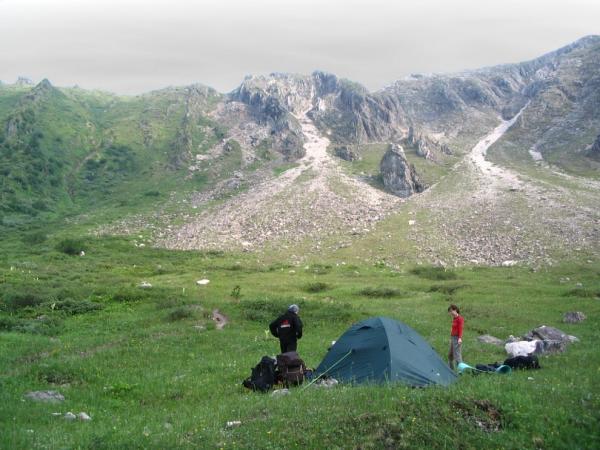 Waterfalls above Arsan
After overcoming the pass there is still descent along the river Kyngara "Кынгара". An unmistakable sign of approaching civilization is the increased number of tourists. While on the trip from the springs of Sumak we have met only a few mountaineers with a full load, here we already come across the hikers in jeans and slippers.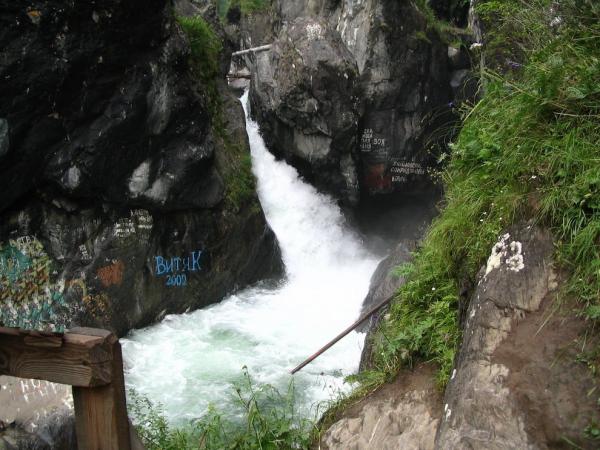 Spa Arsan
Arsan is a spa town and therefore we meet here quite a lot of tourists, especially up below the waterfalls. Otherwise, it is a fairly typical Russian village. If we do not want to bathe at local spa, there is not much reason to stay here long. Thanks to the number of tourists there should not be a problem to arrange a drive back to Lake Baikal, from where it is possible to continue by train.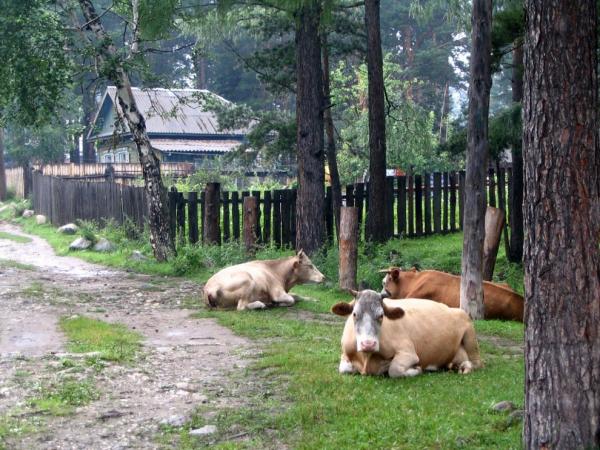 They been there (0)
Be the first who been there!
They want there (0)
Be the first, who want to go there!
Have you been there? Contribute a good advice to travelers who want to go to this area or add places to your visited list.
Do you want to go there? There is nothing easier than having to deal with others and go on a trip or get tips on where you want to go.
Part of itienary
Article:
Trek through Tunkin range
This relatively long trek in beautiful countryside of East Sayan in Russia leads mainly in uninhabited areas, with the exception… continue reading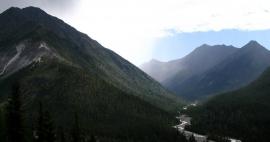 Applaud the author of the article!
Thanks!
Have you been there? Write a review of this place
Already rated by 0 travelers