On the way from the glacier to the tongue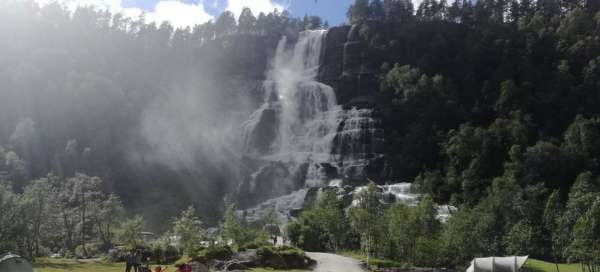 Tvindefossen is a cascading waterfall with a total height of approximately 110 meters. The longest stage of the waterfall is about 85 meters high. Tvindefossen is located on the European route E16 between the towns of Voss and Stalheim in the province of Hordaland in western Norway.
Day 13
Stop at Tvindefossen waterfall
We are on our way to Odda. We drive along the E16 and about 12 km north of the town of Voss we accidentally find a beautiful cascading waterfall Tvindefossen, which at first sight captivated us with its height of 150m and several beautiful streams. In the 1990s, word spread that the local water was rejuvenating, making Tvindefossen waterfall one of the most visited natural monuments in western Norway. In fact, it is located in a camp, which should be accessible only to people who are staying here, but of course a lot of tourists do not observe it, nor do we. There is a souvenir shop in front of the camp and it suits us wonderfully. We will buy and continue on our way to the tourist-famous town of Odda, where we will visit Trolltung.
Parking lot in front of Tvindefossen
parking and souvenir shop in front of Tvindefossen waterfall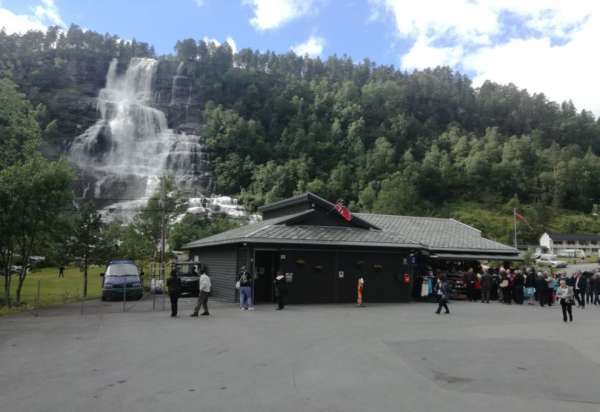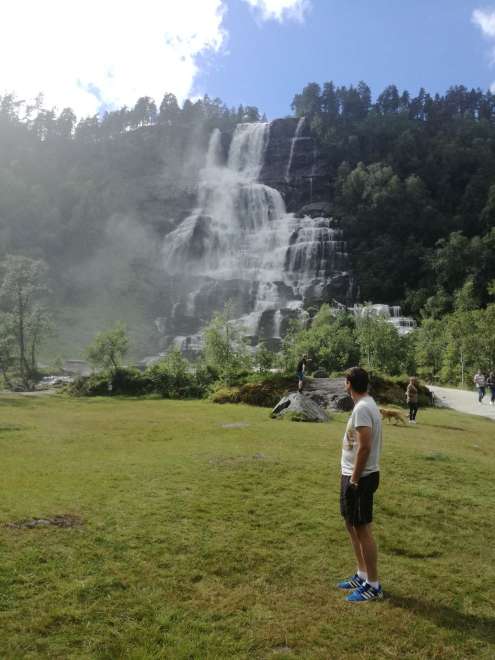 Applaud the author of the article!
Articles nearby
Thanks!
Have you been there? Write a review of this place
Already rated by 2 travelers