Interior of Laem Phra Nang
If you walk to the beach Ton Sai on foot through the jungle, you can expect, before you disappear into the jungle, beautiful views of the surrounding high limestone walls.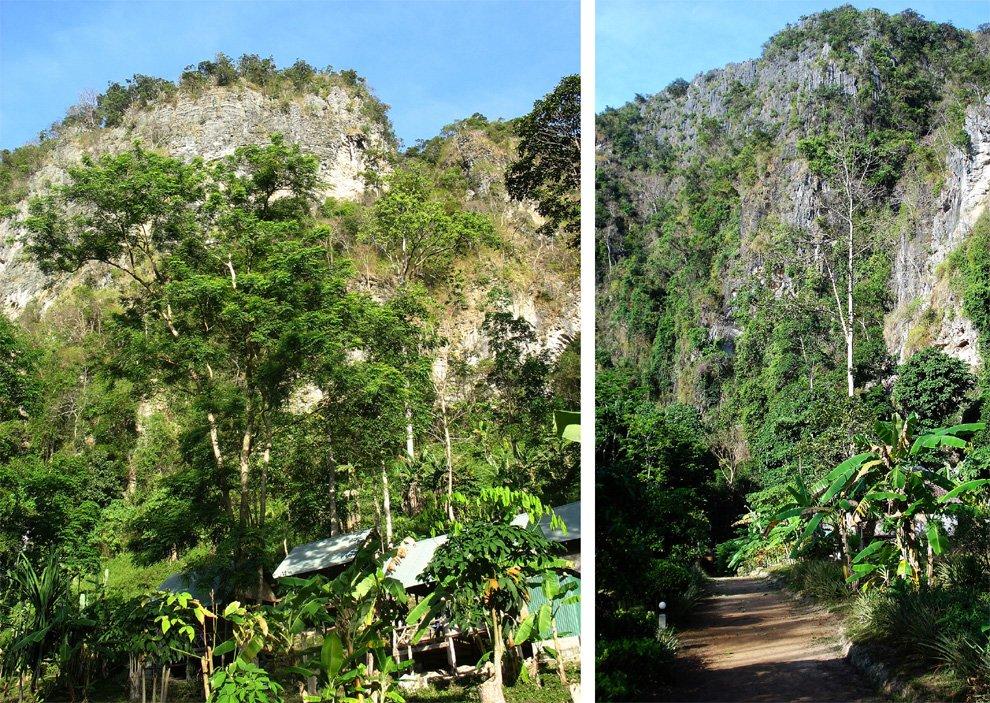 Railay Cabana
Your way through the jungle begins at the most distant, but the most natural and perhaps the most romantic accommodation in simple bamboo huts.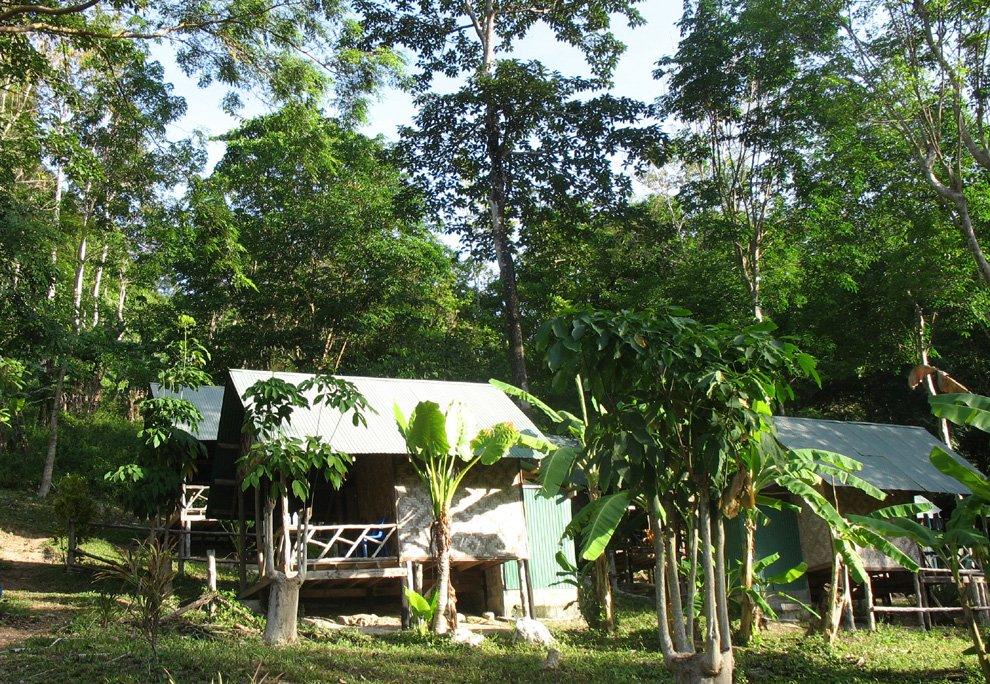 Cliff above the beach
The most beautiful scenery on the beach Ton Sai are from the sea, where you can enjoy a few tens of meters high vertical cliff towering just behind the strip of sand.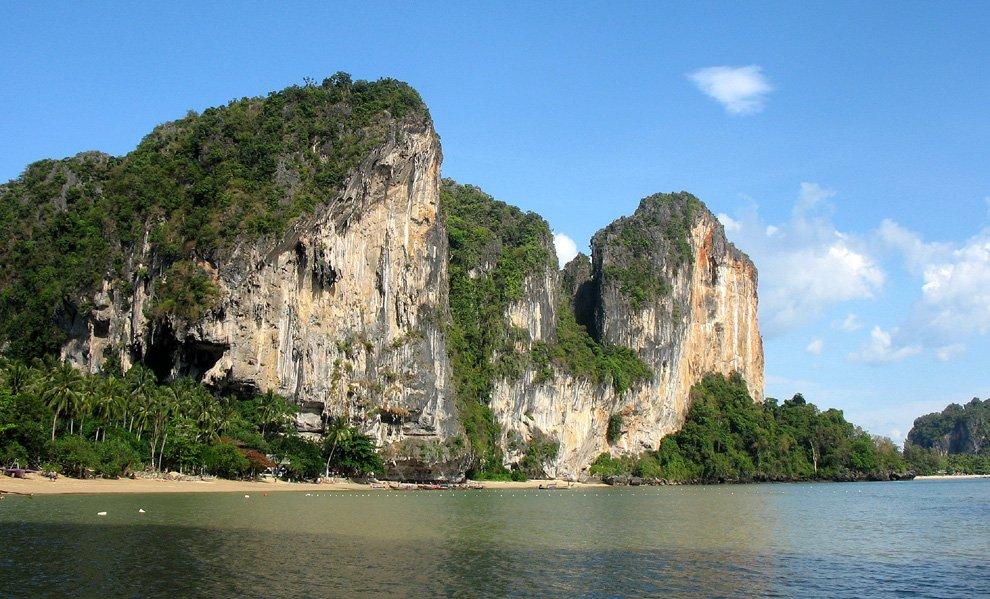 View of Railay beach
From the beach is visible also the landmark of neighboring beach Railay – monumental cone. Here, however, just like in almost every Thai beach, you can expect a boat taxi, which can take you to other beaches.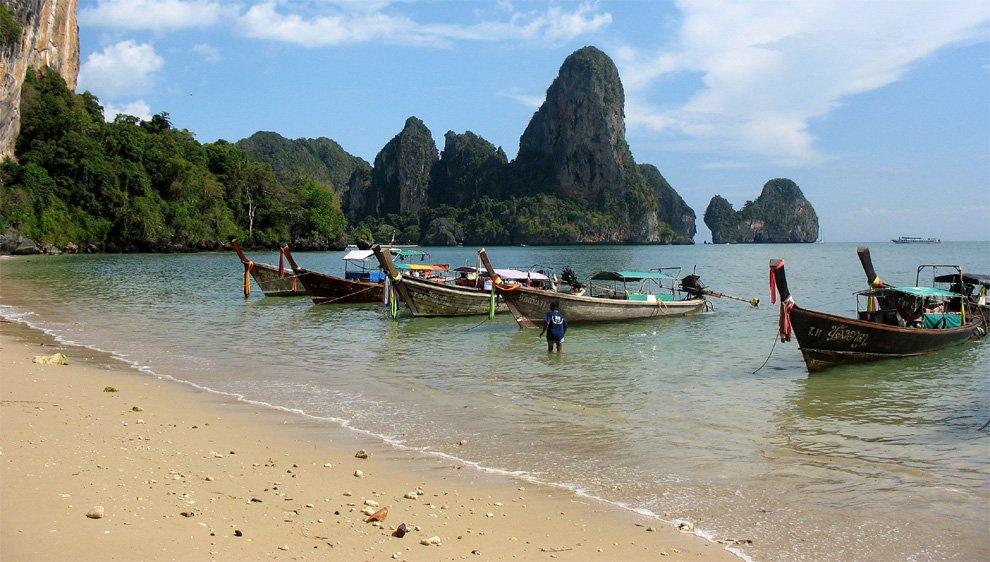 View of the passage between the rocks
You can see the depression, or rather "gap" in the rocky ridge, through which leads the mentioned path the jungle.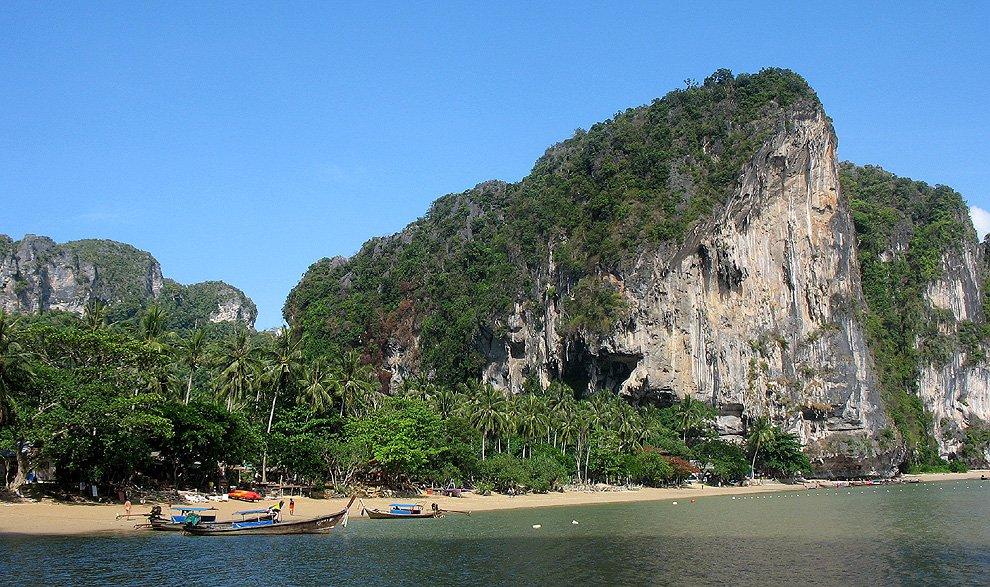 Sea voyage to Railay
If you do not want to go back the same way, you get back to Railay also via the "sea" route, which is in low tide well accessible. Otherwise along the cliffs (worse).

In addition, accommodation on Ton Sai is an interesting alternative to Railay.