Ascent Pik Cerskeho
One of the many Cerske´s peaks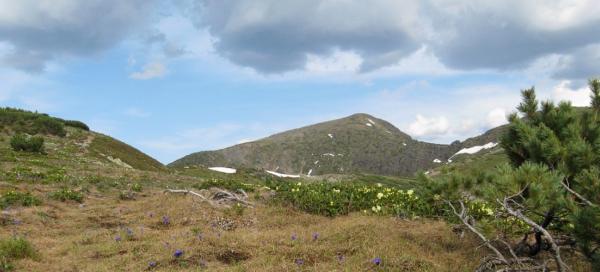 There are much more mountains with a similar name in Russia. The ascent of this baikal high mountain located in 2090 meters above sea level starts right at the train station in Sljudjanka. The way there and back in a relaxed pace should not take more than two days even for untrained tourists (tourists in good physical condition without heavy backpack can make it maybe in a day).  
Ford across the river of Sljudjanka
The path leads along the river of Sljudjanka, which must be overcome several times. Approximately in a third of the way you can buy beer (and other) snacks in turbaza. If you stay here overnight, you can order a russian sauna (bana) here.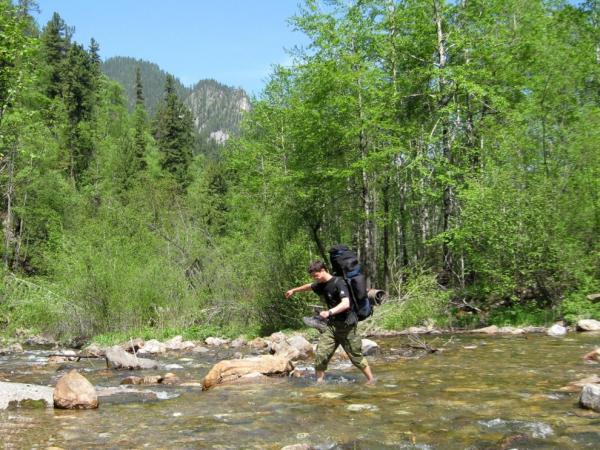 Pik Cerskeho peak (2090 m asl)
From the weather station (in russian "ГМС") we are following the path still slightly uphill. At the point where the path leads along a plain, you need to watch the path turning to the left up the hill. In between rhododendrons and other flowers we then ascend the final meters, when the top appears before us.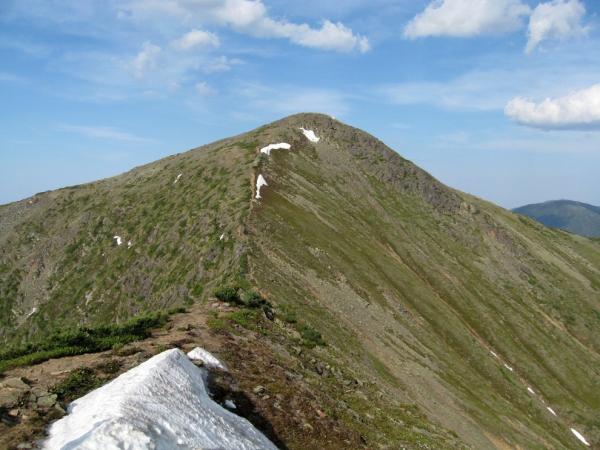 Lake "heart"
We ascend to the ridge and below we see the lake that received distinctive name "heart." Now only the last few altitude meters are remaining and if weather permits, also the views of Chamar-Daban.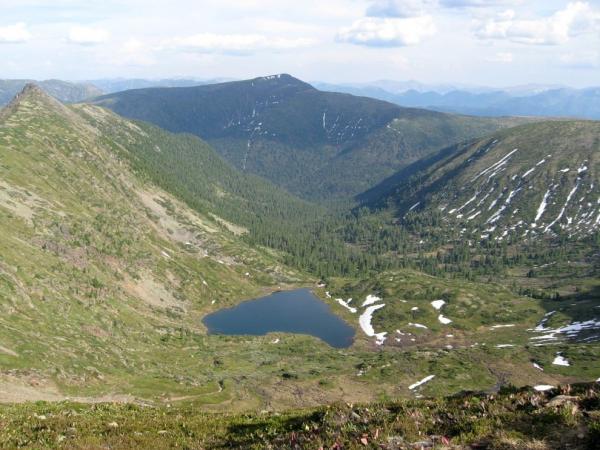 On the way to
If we do not turn off the main path towards the top, then we go down a little hill to mosquito creek. There are several waterfalls on the stream we can visit if we have enough time. After a few minutes follows "Devil's Lake", which is shallow and we can wash here off exhaustion from the journey. It is situated in the pass of "Devil's Gate". You can continue from here with at least weekly trek, go over the whole mountains and back to lake Baikal.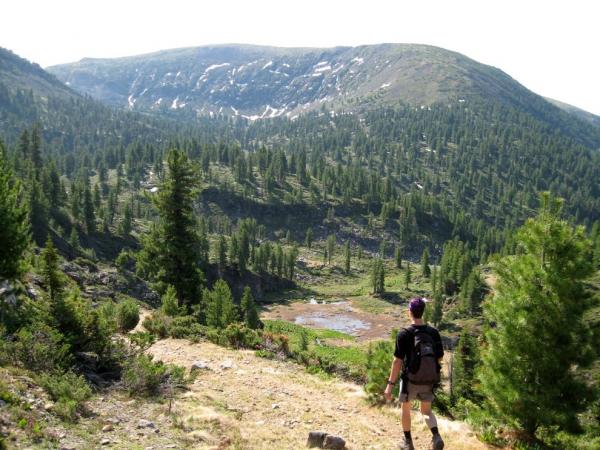 One of the waterfalls on the mosquito ri
There are several waterfalls and their visit does not take much time. The Russians apparently sometimes build improvised sauna on the banks of the river and cool down directly under the waterfall.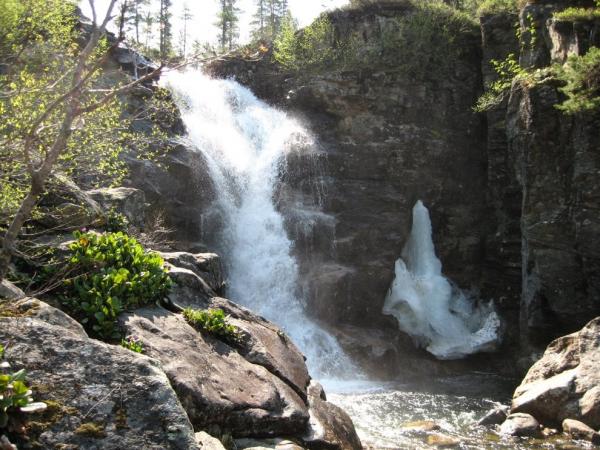 They been there (0)
Be the first who been there!
They want there (0)
Be the first, who want to go there!
Have you been there? Contribute a good advice to travelers who want to go to this area or add places to your visited list.
Do you want to go there? There is nothing easier than having to deal with others and go on a trip or get tips on where you want to go.
Applaud the author of the article!
Thanks!
Have you been there? Write a review of this place
Already rated by 0 travelers